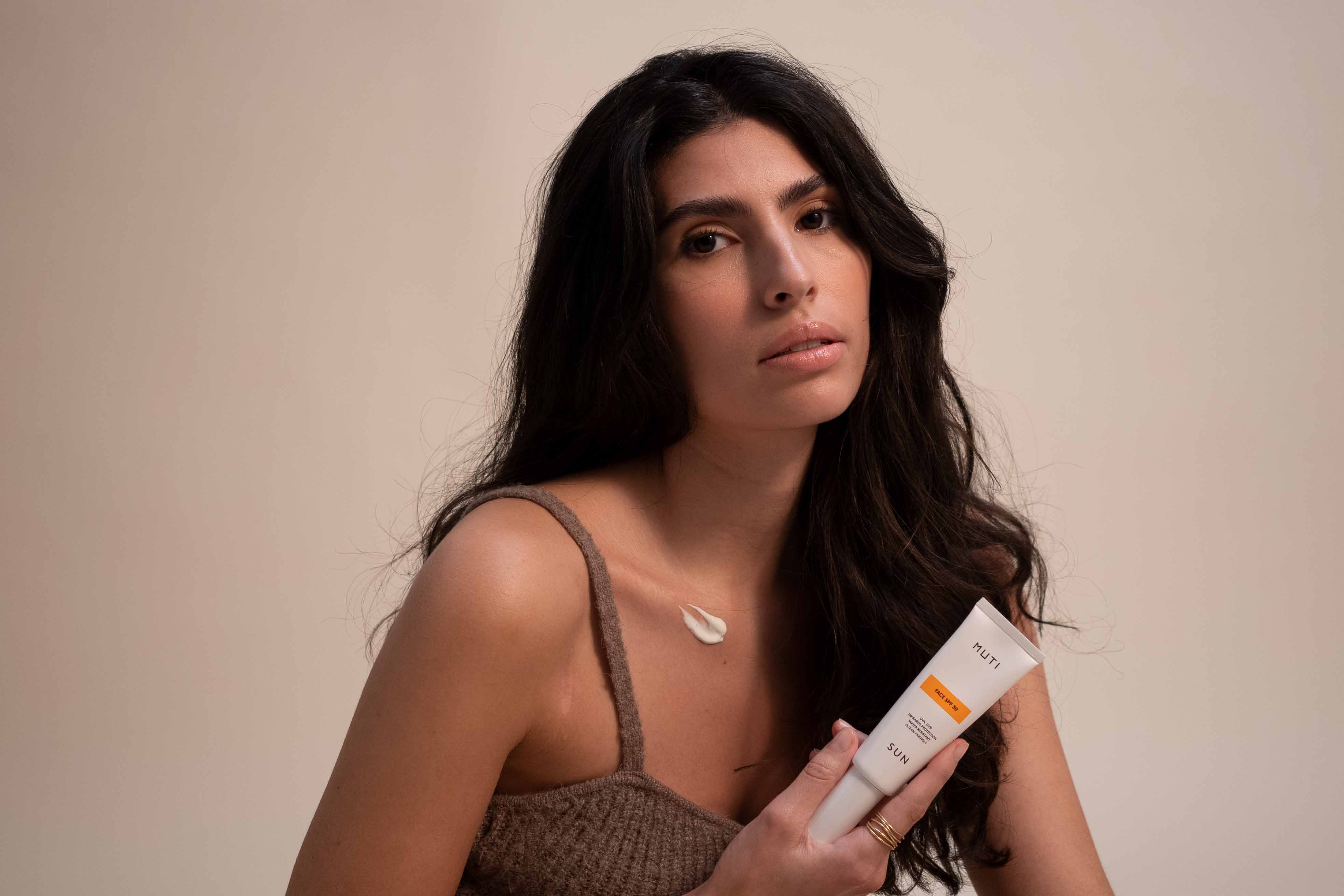 IS SUN PROTECTION NEEDED DURING WINTER TIME?
Even with freezing temperatures and cloudy skies, the sun still has plenty of power. Although we are not always as much aware of it as we are on a sunny summer's day. The UVA/UVB and infrared rays can even come through car and window panes.
What we know today: The winter sun also damages our skin.
In winter, the skin is much paler and only lightly pigmented. Therefore, it has a much lower level of self-protection than in summer. In the cold months, the sun also stimulates the formation of free radicals: they cause the skin to age prematurely, damaging our cells and the fibers of our connective tissue. Unfortunately, we see the effects of this sooner or later. We get even more quickly wrinkles, pigment disorders and an irregular skin tone. Worst case scenario would be skin cancer threatens. Our skin has a huge amount of work to do in protecting itself, and it needs support in the form of sun-protective care.
That's why sun care is one of our skincare essentials: healthy skin is beautiful skin. Good sun protection is essential, all year round.
MUTI SUN is more than this: a sun care instead of just sun protection.
It comes with all the important and effective active ingredients we believe in at MUTI: Fragmented hyaluronic acid to maintain skin hydration. Niacinamide, for a smooth skin texture and a concentrated vitamin complex to protect against free radicals.
We do not compromise and only use the most modern filters, safe for humans and the environment. For us, this is just as self-evident as the renunciation of microplastics, silicone and mineral oil. Our products are all fragrance-free, without drying alcohols and ethereal oils, made in Munich.
They are very well tolerated and are also perfectly suitable for people with sensitive skin.
#mutisimplicity
Last but not least - a few tips:
The quantity is decisive: Our modern sun protection factors keep their promise. However, it is important that you use the right quantity of product to have the optimal protection. 1 teaspoon for face and neck: This is the correct dose.
Always last: Suncare is always the last step in your skincare routine. You decide what your skin needs: Either you apply MUTI SUN directly after cleansing as the only skincare product. Even better: you give your skin concentrated extra moisture with the HYDRATING SERUM and use MUTI Sun afterwards. The alternative for a fresh, even skin tone: VITAMIN C SERUM. It balances out irregular pigmentation, strengthens the skin's supporting tissue and makes it glow.
For all make-up users: Have a little patience before applying your foundation. Sun care needs a few minutes to bond with your skin. Apply it to your skin and leave it on for 2-3 minutes. After that you can use your make-up.
Do not forget: Neck and ears are part of the face: Therefore, always cream carefully. Your hands will be happy about the cream leftovers!
Which protection factor is more suitable in winter: SPF 30 or 50? On a skiing vacation, a walk in the snow in the sun, or a trip to the south, you are optimally protected with MUTI SUN SPF 50. For all other days, SPF 30 is the right choice in winter.