Article: WE LOVE IT SIMPLE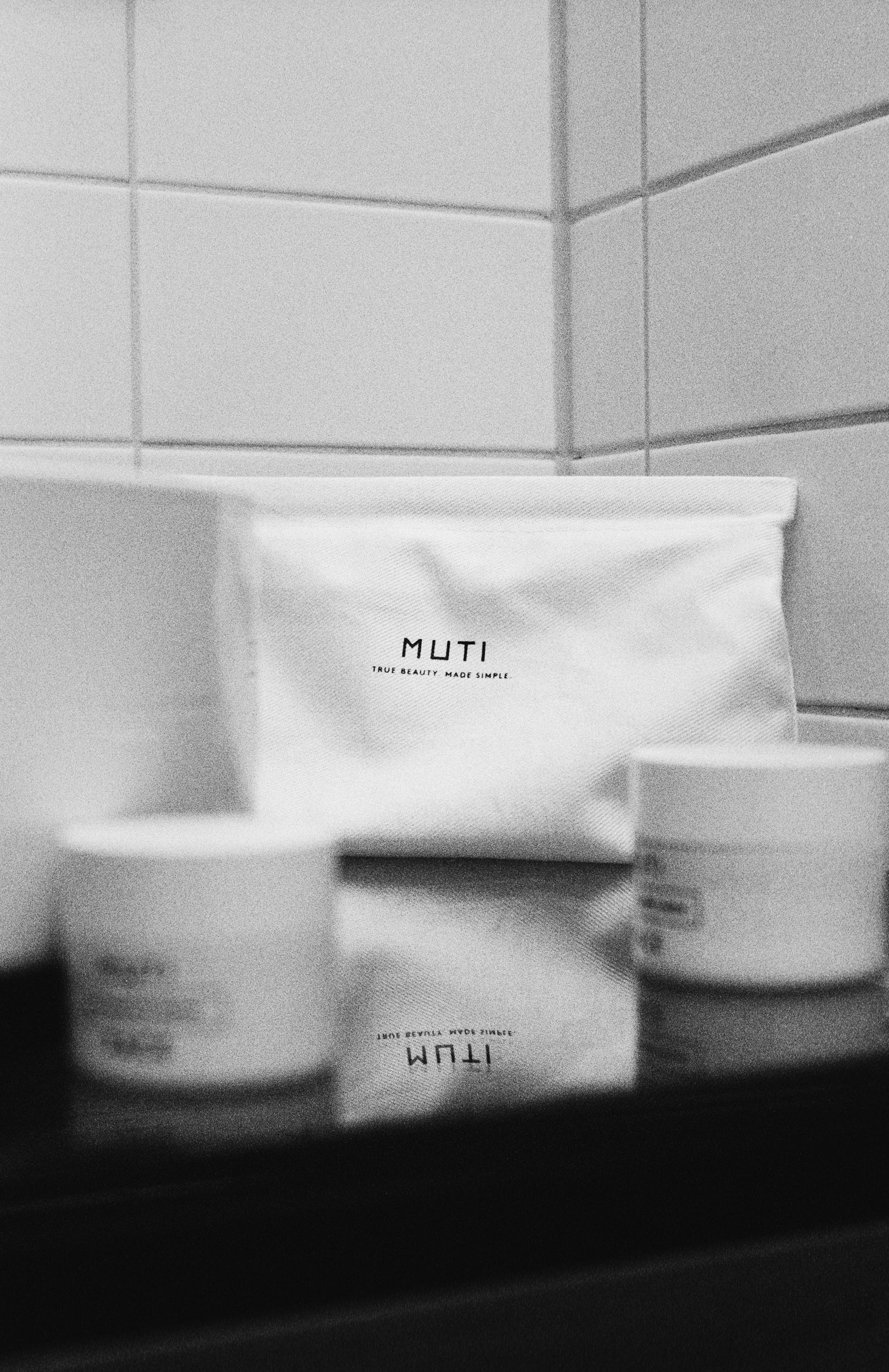 WE LOVE IT SIMPLE
Every year, countless beauty products are introduced to the market. Complicated product names, confusing INCI lists, and overwhelming assortments make it challenging to find the right product for your skin. We thought it could be easier, so in 2014, we founded the brand MUTI.
Simplicity. Simply without compromise.
Our aspiration: We want to simplify everyone's daily beauty routine and bring more clarity to the bathroom. That's why we developed the MUTI Simplicity Philosophy. It guides everything we do.Let's take the products, for example. The range is small and straightforward. What is stated on the label is exactly what the product delivers. No fuss. The visual design is equally clean – a clear color code helps with product identification.In this way, we focus on the essentials without compromising on what the skin truly needs. And that is: cleansing, care, serum, and sun protection. We don't cater to specific skin types or genders but rather prioritize the skin's individual needs. It's a gender-inclusive approach. Our products impress from the very first application: They are quickly absorbed, leaving a pleasant and well-nourished feeling on the skin.Because we love skincare minimalism, we don't follow every trend or constantly release new products. But when we do, it's for a good reason: to make something good even better or because we genuinely believe it is a meaningful addition to the skincare routine.
Minimalism, thought out to the maximum.
Our Simplicity Philosophy also extends to formulations and ingredients. We simply want the best. Okay, that might sound a bit immodest and boastful, but it's meant to convey our dedication to skincare. It means that in our formulations, we combine the best of all worlds. Whether natural or hi-tech ingredients, we choose what complements each other best for the benefit of the skin. And the better the synergy effect, the less active ingredient is needed. Because more doesn't always mean better. Often, it's the special combination that makes the difference.And if the perfect active ingredient doesn't exist yet, we simply develop our own, such as the MUTI ε-PEPTIDE-COMPLEX® or other special complexes that perform in our products. Following the motto "Nature meets Science," we strive not only to find the best from both worlds but also what is right for the skin.
We completely avoid anything that unnecessarily burdens the skin. This includes controversial ingredients such as parabens, paraffins, silicones, PEGs, animal-derived ingredients and fragrances, as well as mineral oils. That's why our formulas are particularly gentle and well-tolerated by the skin.
Taking simplicity literally
We love simplicity, and we've taken simplicity to heart when it comes to production as well. Why look further afield? MUTI was founded in Munich and is based in Munich. That's why we develop and produce everything in Munich, collaborating with local partners. From the ingredients to the packaging - it's all made in Munich. We strive for sustainability wherever it makes sense. This means that we thoroughly consider every aspect of the process. If a packaging solution appears sustainable at first glance but ultimately requires more energy for recycling or doesn't meet our criteria, we opt for a different option. For hygienic reasons, we prefer glass over other materials, for example.Internally, we keep things close and efficient. As an owner-operated and independent team, we can quickly and consistently bring our quality and design visions to life with a lot of love and dedication.
Absolutely. Simplicity at its best.