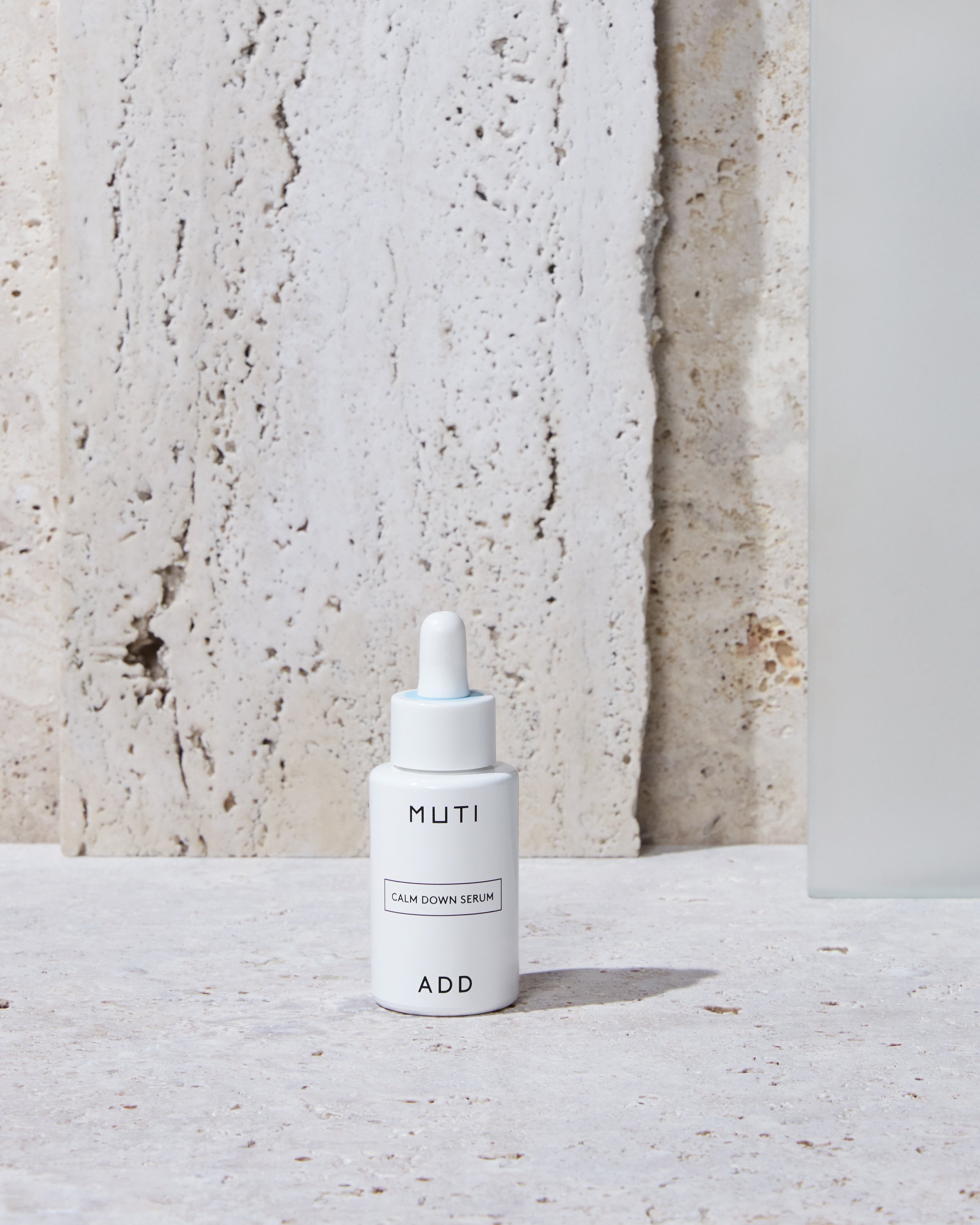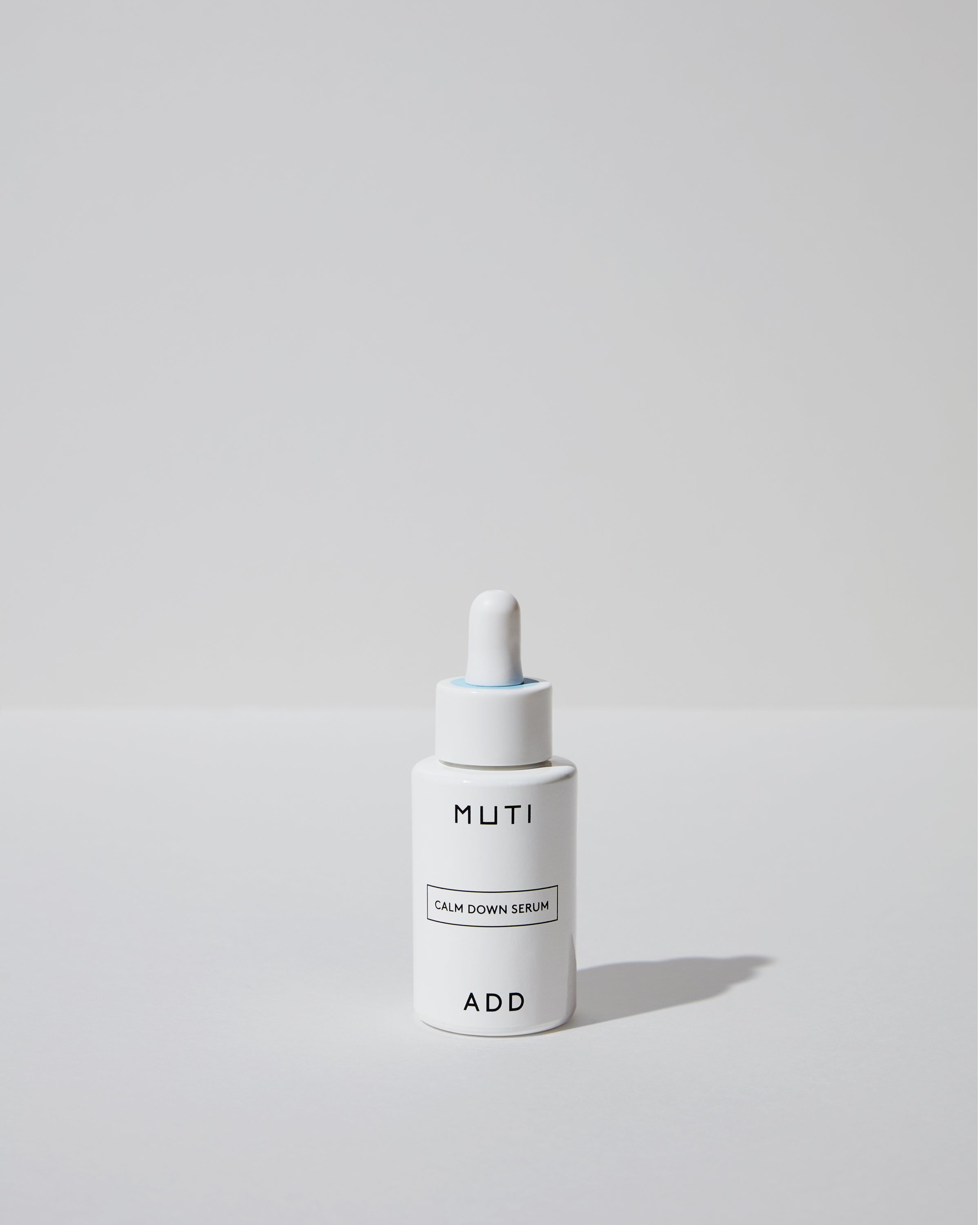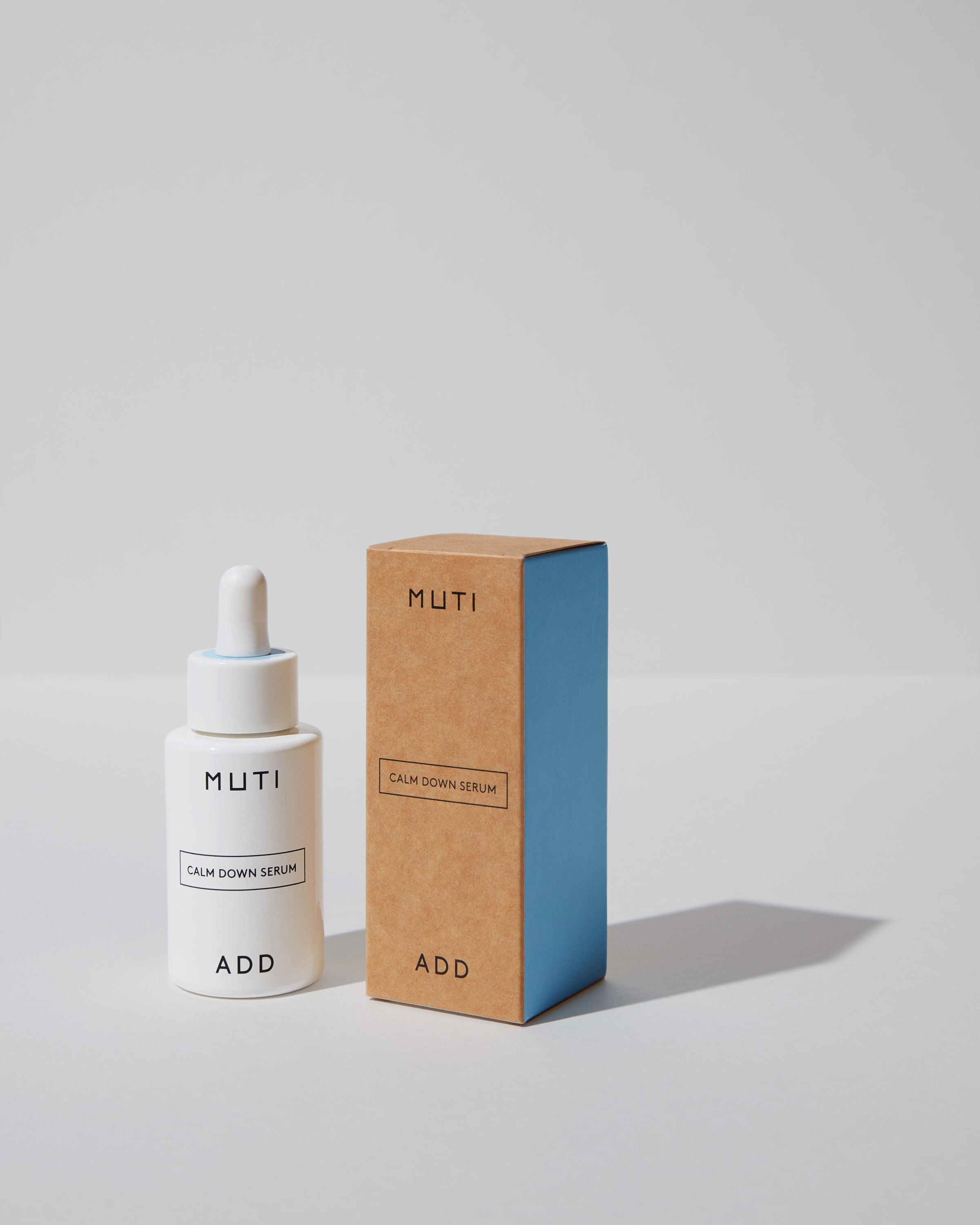 CALM DOWN SERUM
Sale price

82,50 €
Regular price
30 ml
2.750,00 €/l
Shipping & taxes calculated at checkout Delivery in 1-2 working days

CLEAN BEAUTY
All MUTI products are free from ingredients of animal origin, silicones, mineral oils, parabens, paraffin, PEGs, microplastics, essential oils, drying alcohols, and perfumes.
The perfect anti-stress tool: The new CALM DOWN SERUM can not only quickly calm the skin and drive down inflammation - it makes it significantly more resilient. Also against environmental stress. This is due to an intelligent mix of adaptogenic plant extracts, ceramides and antioxidants. The velvety fluid is quickly absorbed and noticeably relaxes even sensitive skin. Immediately and long-lasting.
Entzündungen und Rötungen reduzieren, Umweltstress neutralisieren, Hautbarriere stärken, Trockenheit ausgleichen
Every morning and evening after cleansing, pour two or three drops into your hand and then smooth over face, neck and décolleté. Then apply day or night-time moisturiser.
TROPICAL REED (PHRAGMITES KHARKA EXTRACT)
Protects the skin against inflammation from the effects of stress and photosensitivity.

PORIA COCOS EXTRACT
This mushroom is used in traditional Chinese medicine. The extract has a soothing effect in skin care and protects against external environmental influences. It is rich in polysaccharides, vitamins and minerals, and supports the regeneration and maintenance of the barrier function.

OAT EXTRACT (HYDROXYPHENYL PROPAMIDOBENZOIC ACID):
Has an anti-allergenic effect, soothes inflammation and itching and calms the skin.
Aqua, Simmondsia Chinensis Seed Oil, C13-15 Alkane, Panthenol, Niacinamide, Linoleic Acid, Pentylene Glycol, Ectoin, Avena Sativa (Oat) Kernel Extract, Avena Sativa (Oat) Kernel Flour, Butylene Glycol, Behenyl Alcohol, Glyceryl Behenate, Lecithin, Hydroxyphenyl Propamidobenzoic Acid, Phospholipids, Shingolipids, Ceramide Eop, Ceramide Ns, Ceramide Np, Ceramide As, Ceramide Ap, Cholesterol, Phragmites Communis Extract, Poria Cocos Extract, Glycerin, Beta-Glucan, Linolenic Acid, Bisabolol, Allantoin, Tocopherol, Ascorbyl Palmitate, Helianthus Annuus Seed Oil, Hydrogenated Lecithin, Glyceryl Stearate, Sucrose Distearate, Dipropylene Glycol, Sclerotium Gum, Xanthan Gum, Hydroxyacetophenone, 1,2-Hexanediol, Caprylyl Glycol, Tropolo-Ne, Sodium Benzoate, Sodium Citrate, P-Anisic Acid, Sodium Hydroxide
If you're stressed, it doesn't take long for the signs to show on your face. And it's not just everyday stress caused by deadline pressure or not enough sleep, but also the stress caused by environmental influences: not only obvious ones such as UV rays, particulate matter and so on, but also "hidden" ones, such as the ever-present air conditioning in offices, hotel rooms or aeroplanes.

The CALM DOWN SERUM provides first aid in this situation. And, as its name suggests, it calms the skin down. It soothes. To achieve this, we rely on the synergy effect of two adaptogenic plant extracts in the formulation: tropical reed and the poria cocos mushroom. Used together, they have an extremely soothing effect and they noticeably calm inflammatory processes. At the same time they increase the skin's resistance and thus its ability to withstand stress.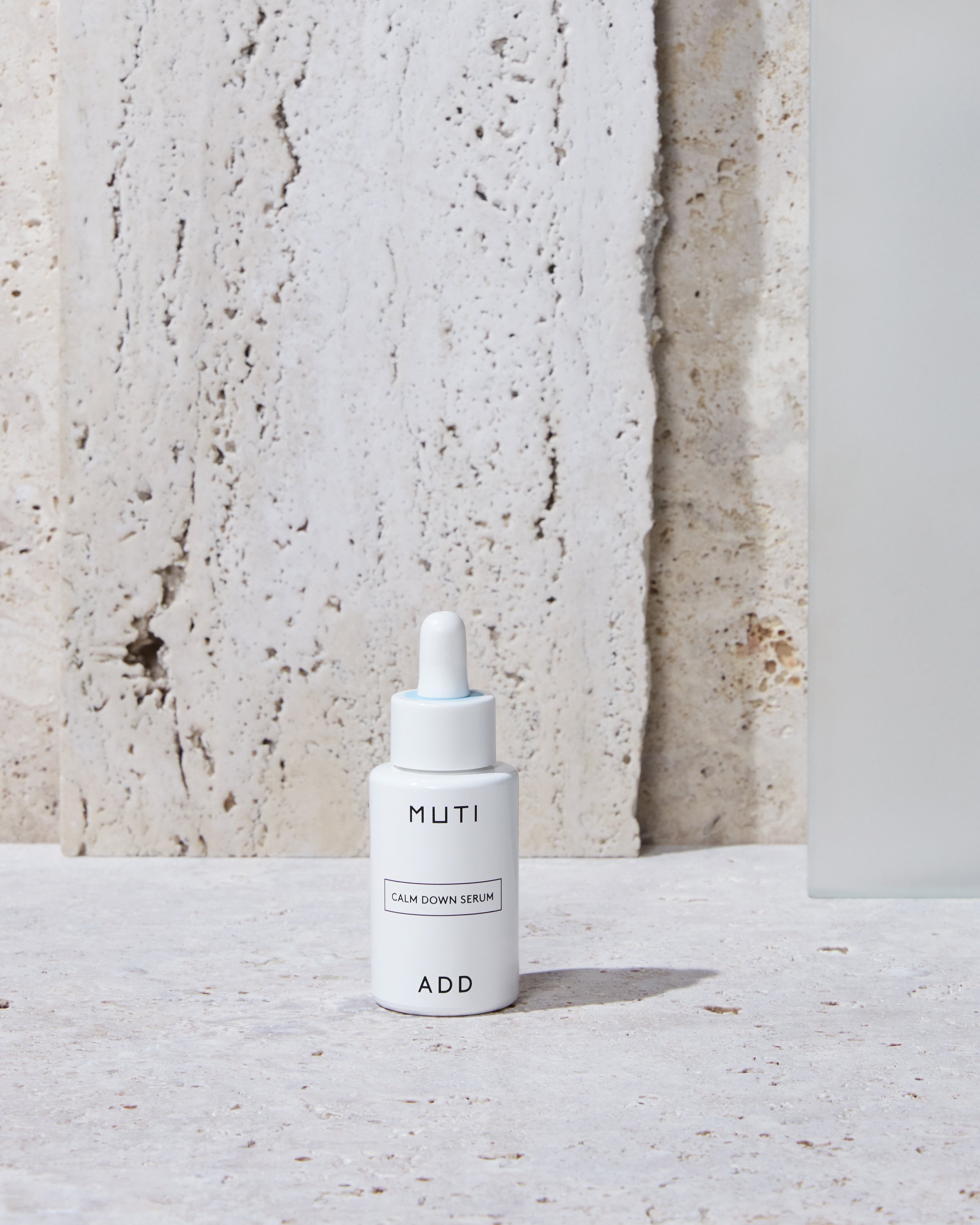 CALM DOWN SERUM
Sale price

82,50 €
Regular price
30 ml
Choose options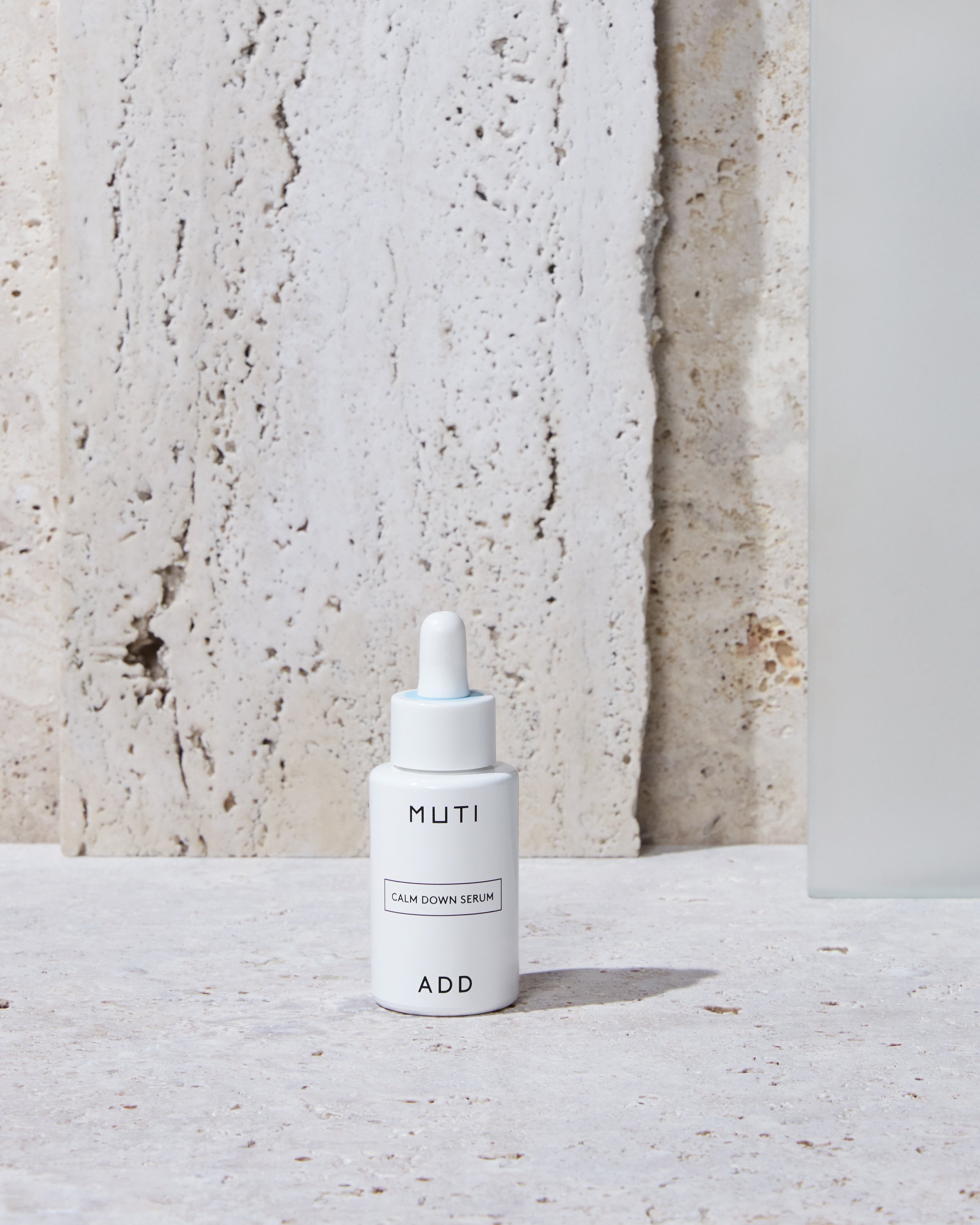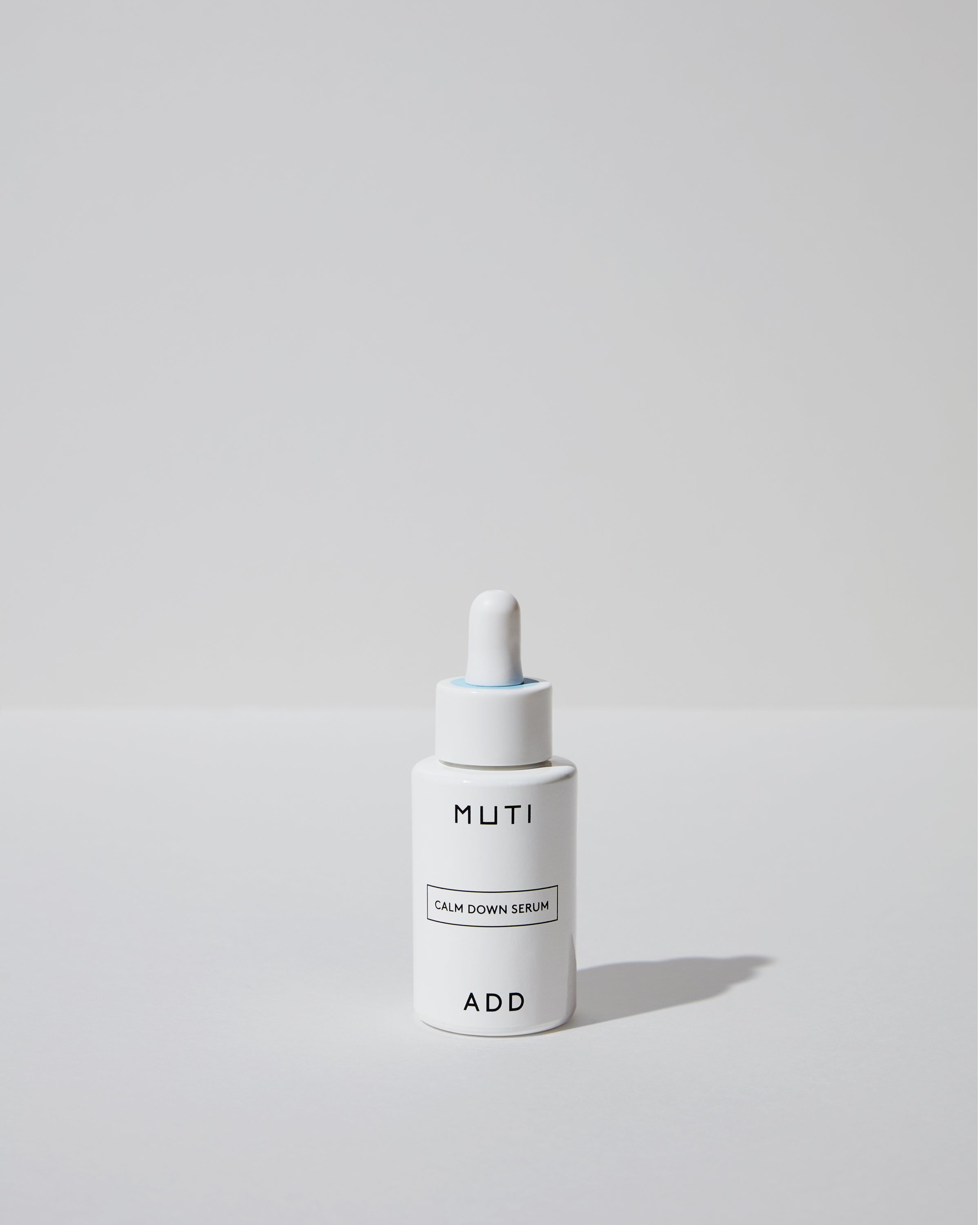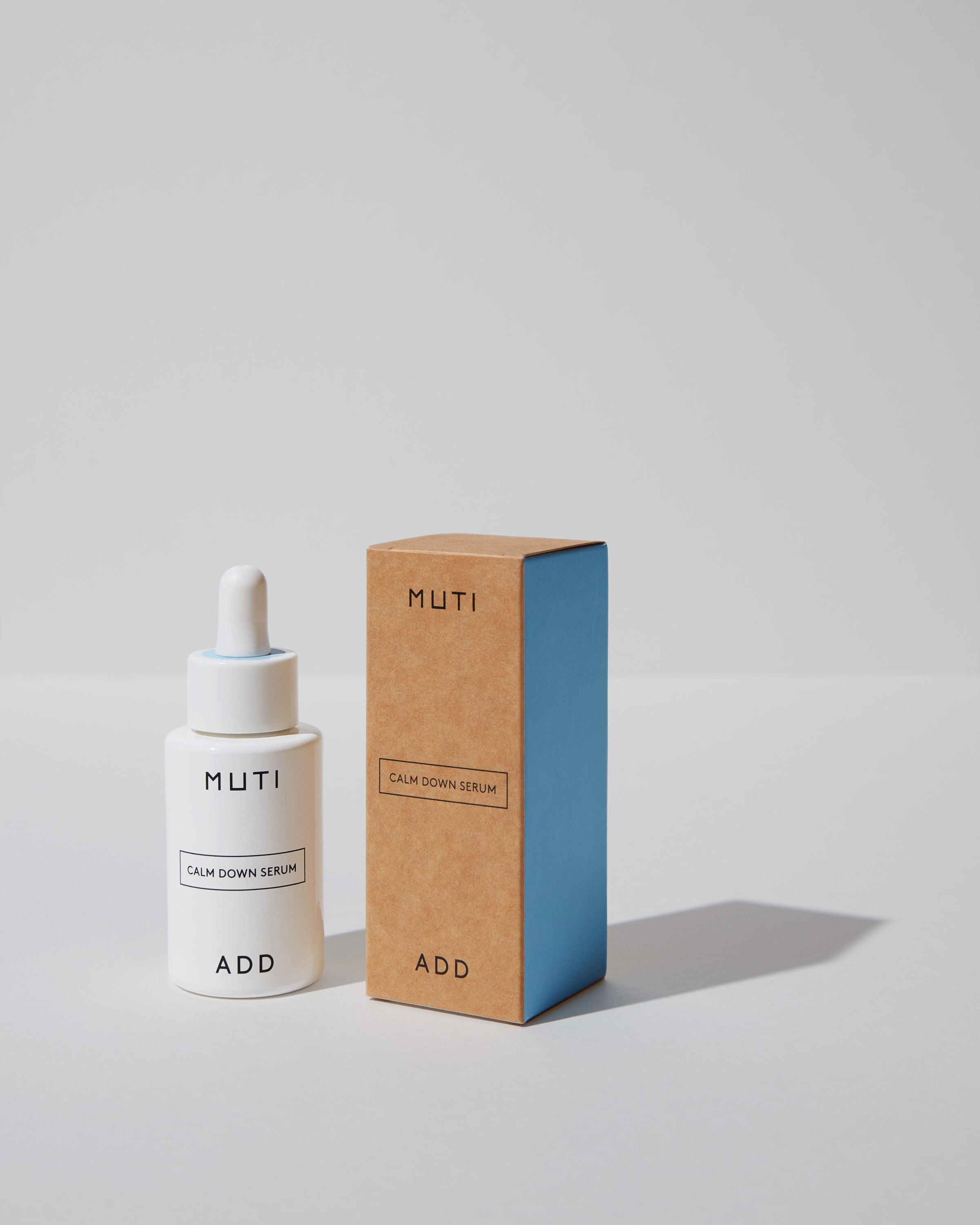 Sale price

82,50 €
Regular price
30 ml
2.750,00 €/l
Shipping & taxes calculated at checkout Delivery in 1-2 working days
Show details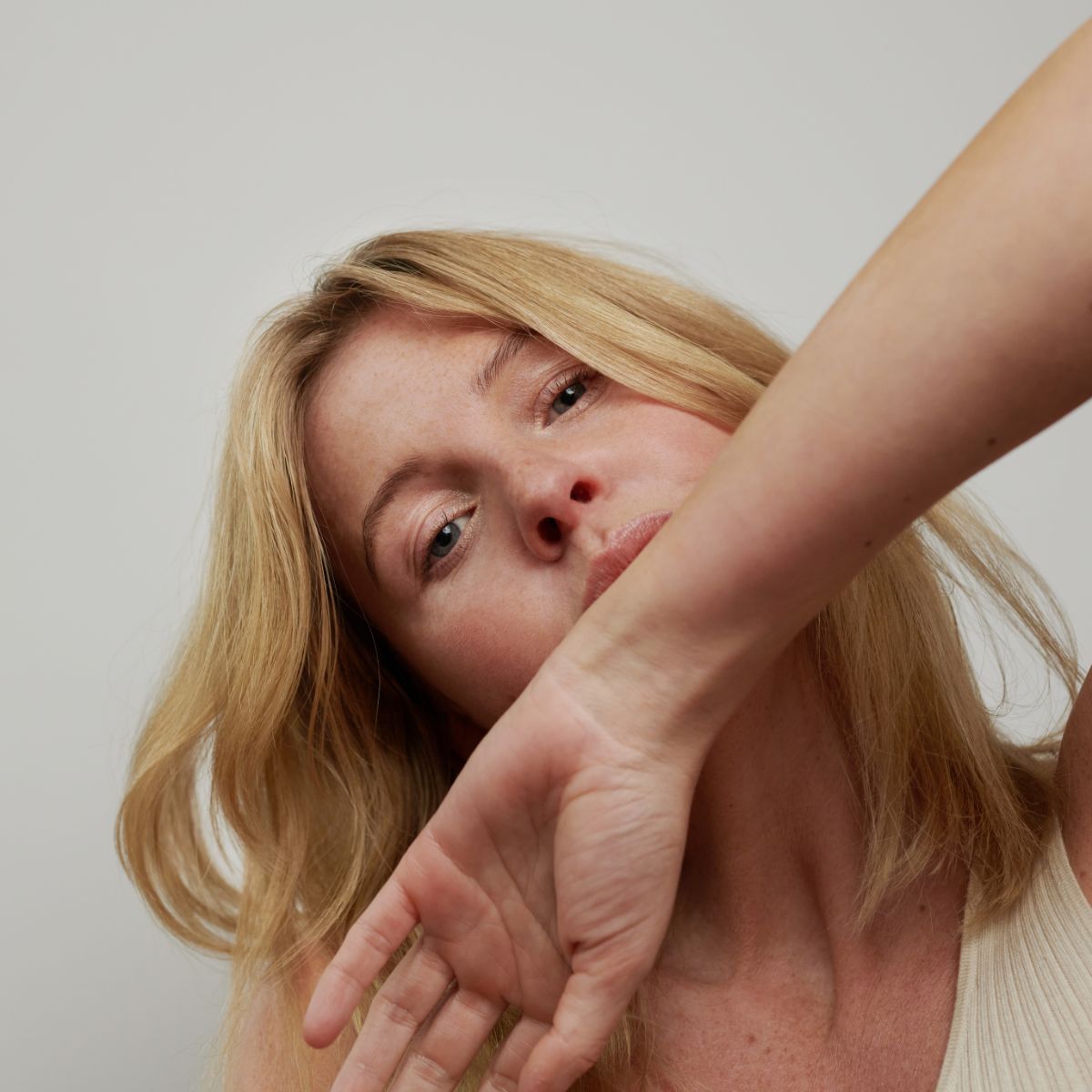 MUTI FACT #1
SKINCARE ESSENTIALS
MUTI simplifies the daily skincare routine by focusing on a few products that are thoughtfully designed to complement each other perfectly. They can be used and combined as needed, regardless of skin type and gender, based on the current skin needs.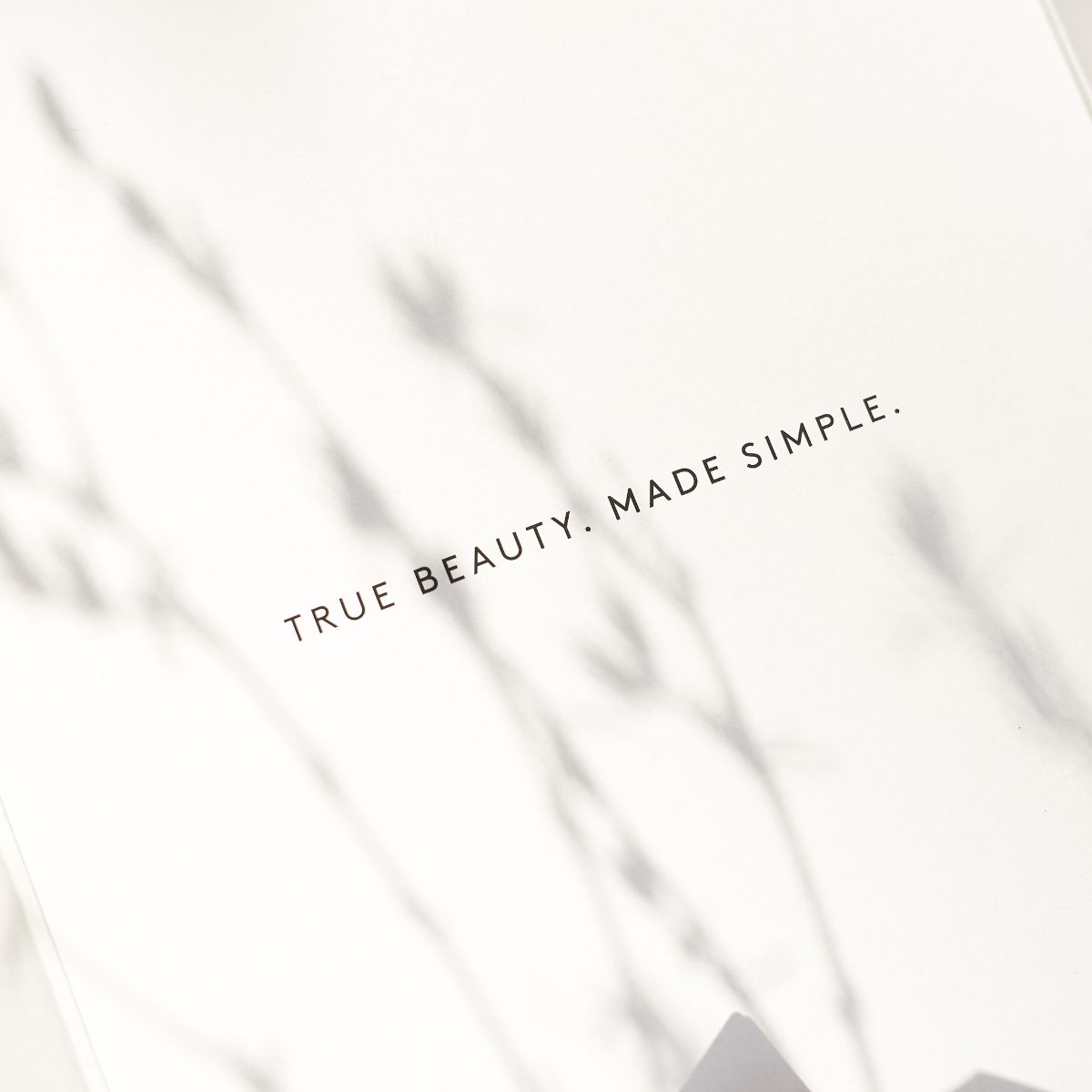 muti fact #2
MAXIMALLY THOUGHT OUT
Our essentials made from natural and synthetically produced ingredients impress with fast-absorbing textures and optimally dosed combinations of active ingredients. Without controversial ingredients, our products are highly effective yet well-tolerated.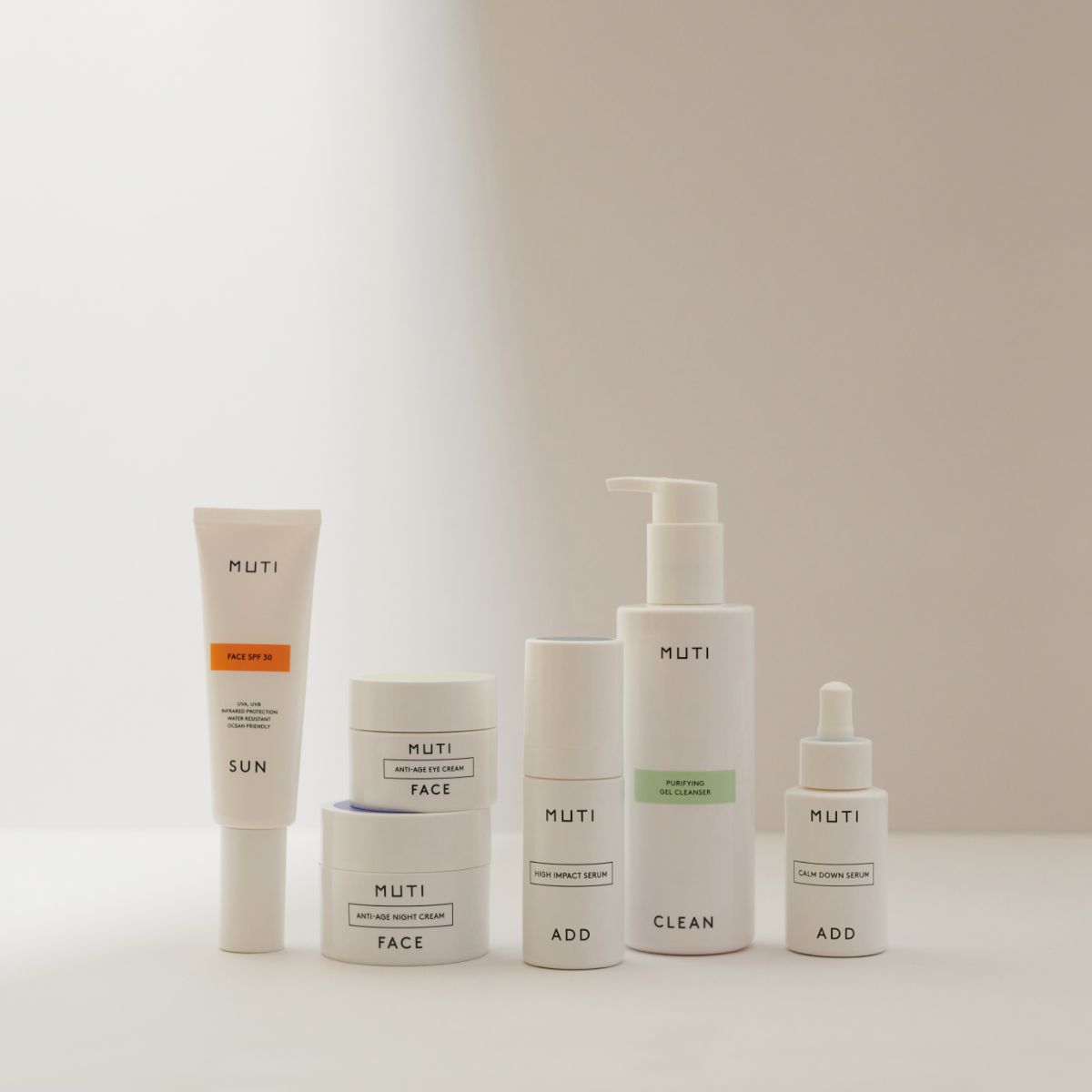 muti fact #3
SUSTAINABLE DURABILITY
MUTI relies on a sustainable product portfolio and doesn't follow every hype. We continue to evolve our products to make them more effective, gentle, and user-friendly. We launch new products when they complement and enhance our beauty routine in a meaningful and lasting way.
FREQUENTLY ASKED QUESTIONS
No. We do not conduct any animal testing, nor do we instruct third parties to do so. According to the EU Cosmetic Regulation, since 2013 it has no longer been permitted in the EU to sell cosmetics, that have been produced with the help of animal testing.
According to regulations, cosmetics must have a minimum shelf life of 30 months when unopened. In accordance with the EU Cosmetic Regulation of 2009, we indicate the shelf life after opening MUTI products using the PAO (Period After Opening) symbol. The number you find within the PAO symbol indicates the number of months your MUTI product remains usable after opening. Typically, MUTI products have a shelf life of six months after opening.
The MUTI products of the FACE line are designed for skin aged 25 and above. From around the mid-twenties, the skin gradually loses moisture, and collagen synthesis slows down. Therefore, it is important to counteract these effects with a smart and lightweight form of anti-aging by supporting the skin externally, including the use of moisturizing agents like fragmented hyaluronic acid.

We do not see the addition of "Anti-Age" before the names of our FACE products as an indication of a traditional anti-aging line exclusively for mature skin. Instead, we advocate for the idea that from a young age, the skin should be cared for and supported to achieve and maintain a healthy and beautiful complexion. We express this intention through the use of the term "Anti-Age" preceding each respective FACE cream.
In all our products, we avoid using filling and effect-imitating substances without actual efficacy, such as mineral oils and silicones. While active ingredients we utilize, such as hyaluronic acid and urea, can minimize fine lines caused by dryness in a short period of time, the sustainable visible effects typically become noticeable after four weeks of initial use when the natural cell turnover process, which takes approximately 28 days, has occurred.
Yes, the majority of MUTI products are suitable for pregnant women. The exception is the ANTI-AGE NACHTCREME PLUS due to the presence of the active ingredient retinol, which should be avoided during pregnancy.
Yes, but be cautious: the term "water-resistant" suggests that a sunscreen product can withstand water contact without any issues. However, this is not the case. In order for sun protection products to be labeled as water-resistant or, colloquially, waterproof, they must maintain 50% of the stated sun protection factor after two sessions of twenty minutes of water exposure.

Since our SUN line meets these criteria, you can stay in the water for a longer period of time compared to non-water-resistant products. However, sweating and towel drying can still affect the effectiveness of the sun protection factor, so we always recommend reapplying the SUN products after these activities.