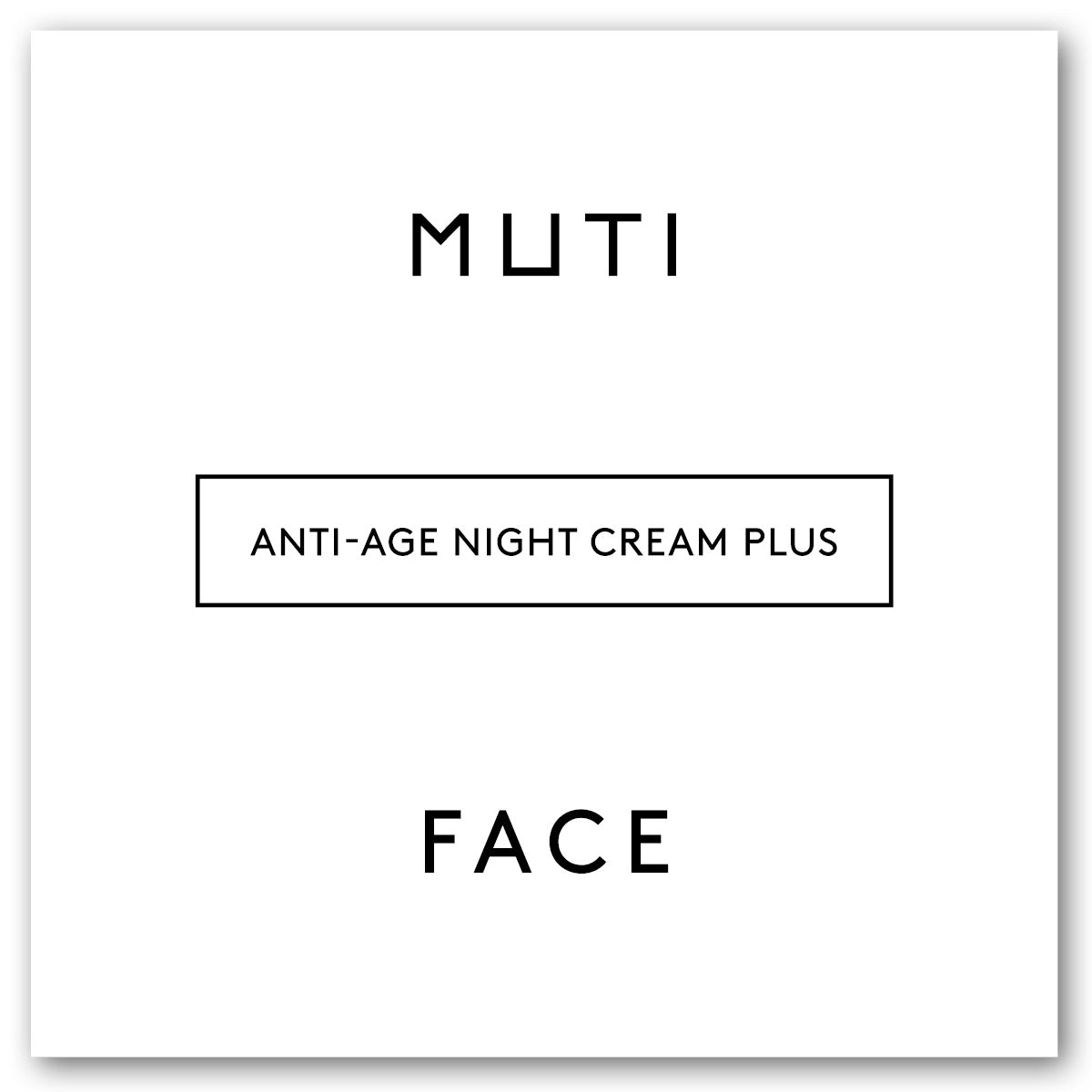 PROBE: ANTI-AGE NIGHT CREAM PLUS
Sale price

0,00 €
Regular price
2 ml
/
Shipping & taxes calculated at checkout Delivery in 1-2 working days
Free sample of our ANTI-AGE NIGHT CREAM PLUS containing 2ml. Learn everything about this product
here
. You can conveniently add one free sample at a time to your shopping basket in check-out.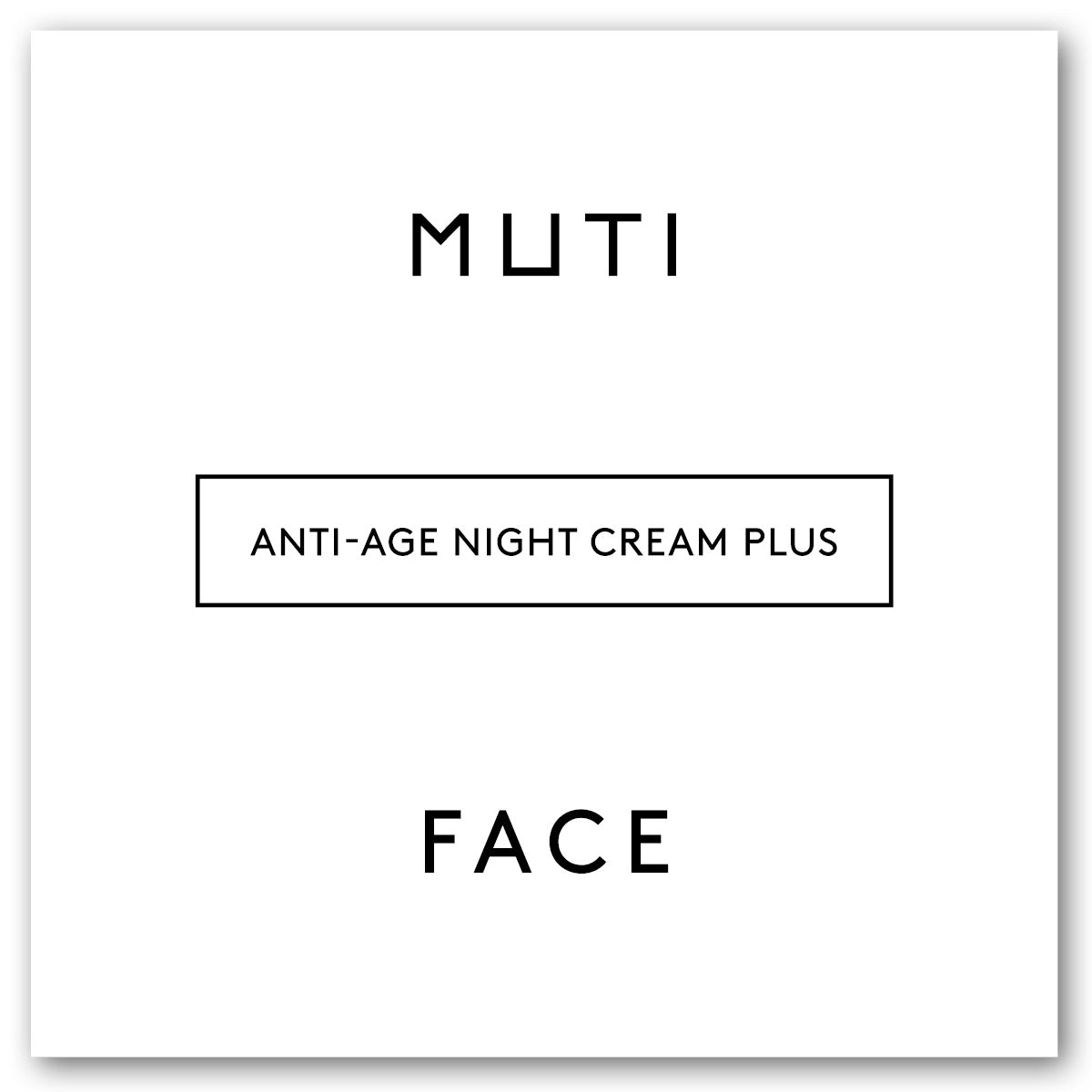 PROBE: ANTI-AGE NIGHT CREAM PLUS
Sale price

0,00 €
Regular price
2 ml
Choose options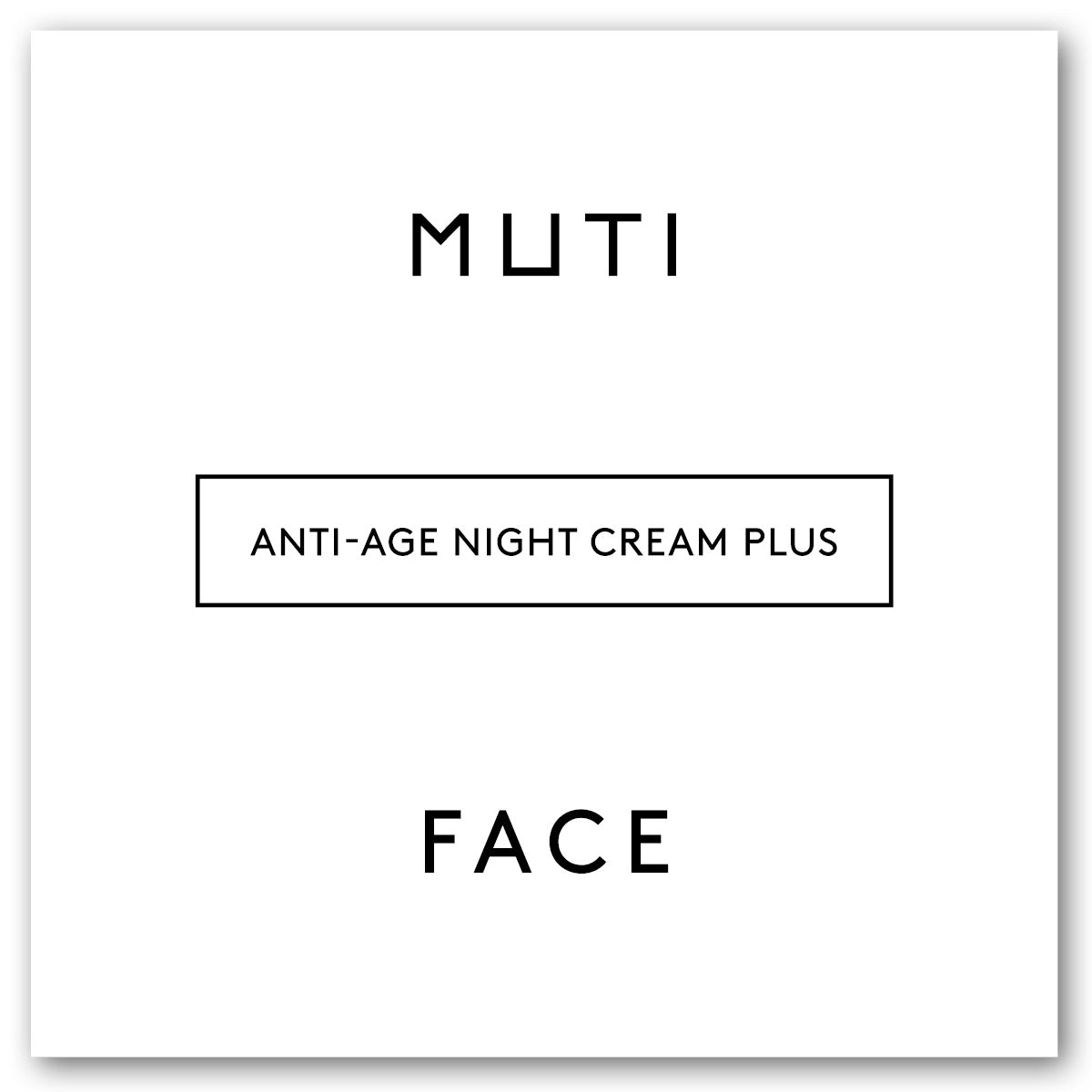 Sale price

0,00 €
Regular price
2 ml
/
Shipping & taxes calculated at checkout Delivery in 1-2 working days
Show details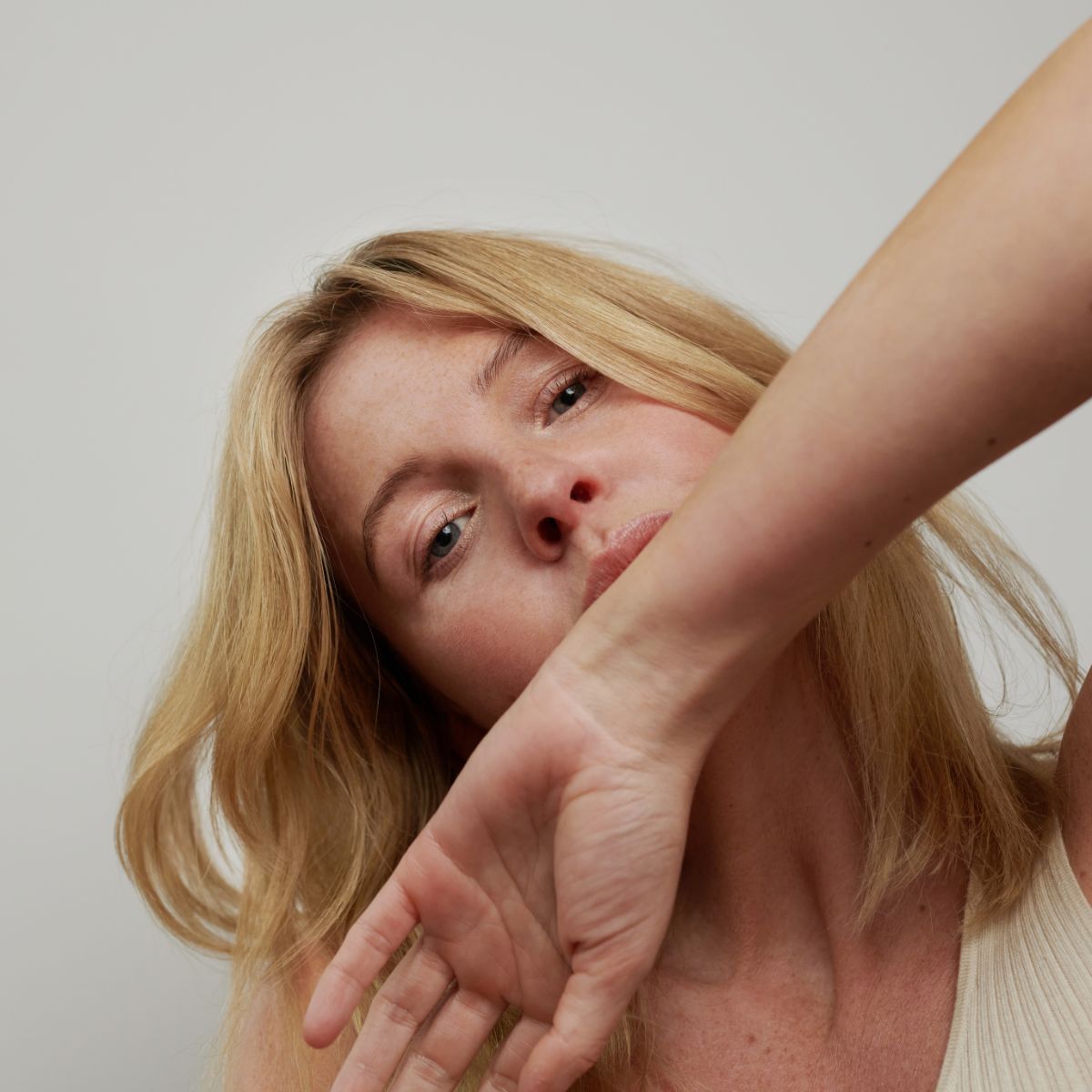 MUTI FACT #1
SKINCARE ESSENTIALS
MUTI simplifies the daily skincare routine by focusing on a few products that are thoughtfully designed to complement each other perfectly. They can be used and combined as needed, regardless of skin type and gender, based on the current skin needs.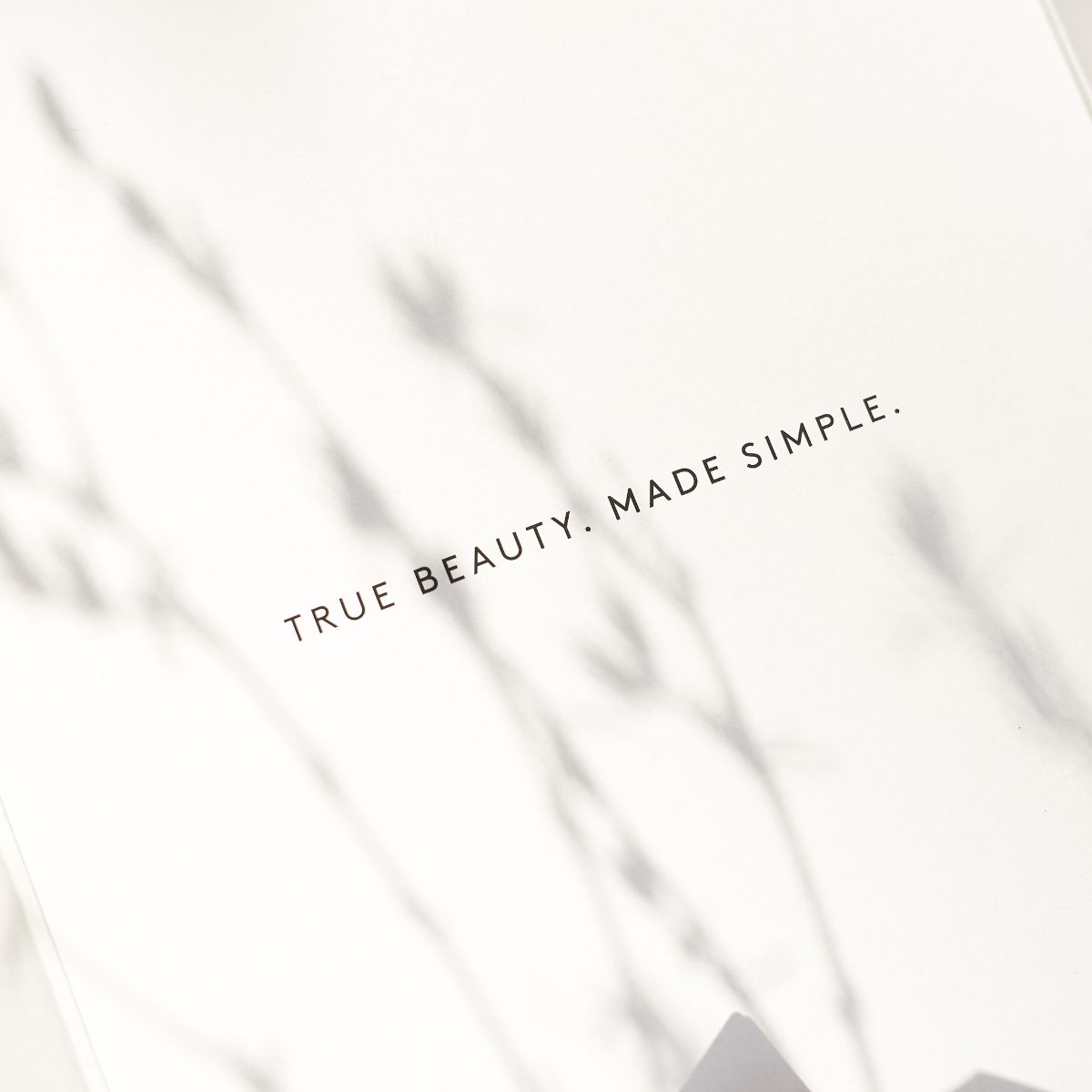 muti fact #2
MAXIMALLY THOUGHT OUT
Our essentials made from natural and synthetically produced ingredients impress with fast-absorbing textures and optimally dosed combinations of active ingredients. Without controversial ingredients, our products are highly effective yet well-tolerated.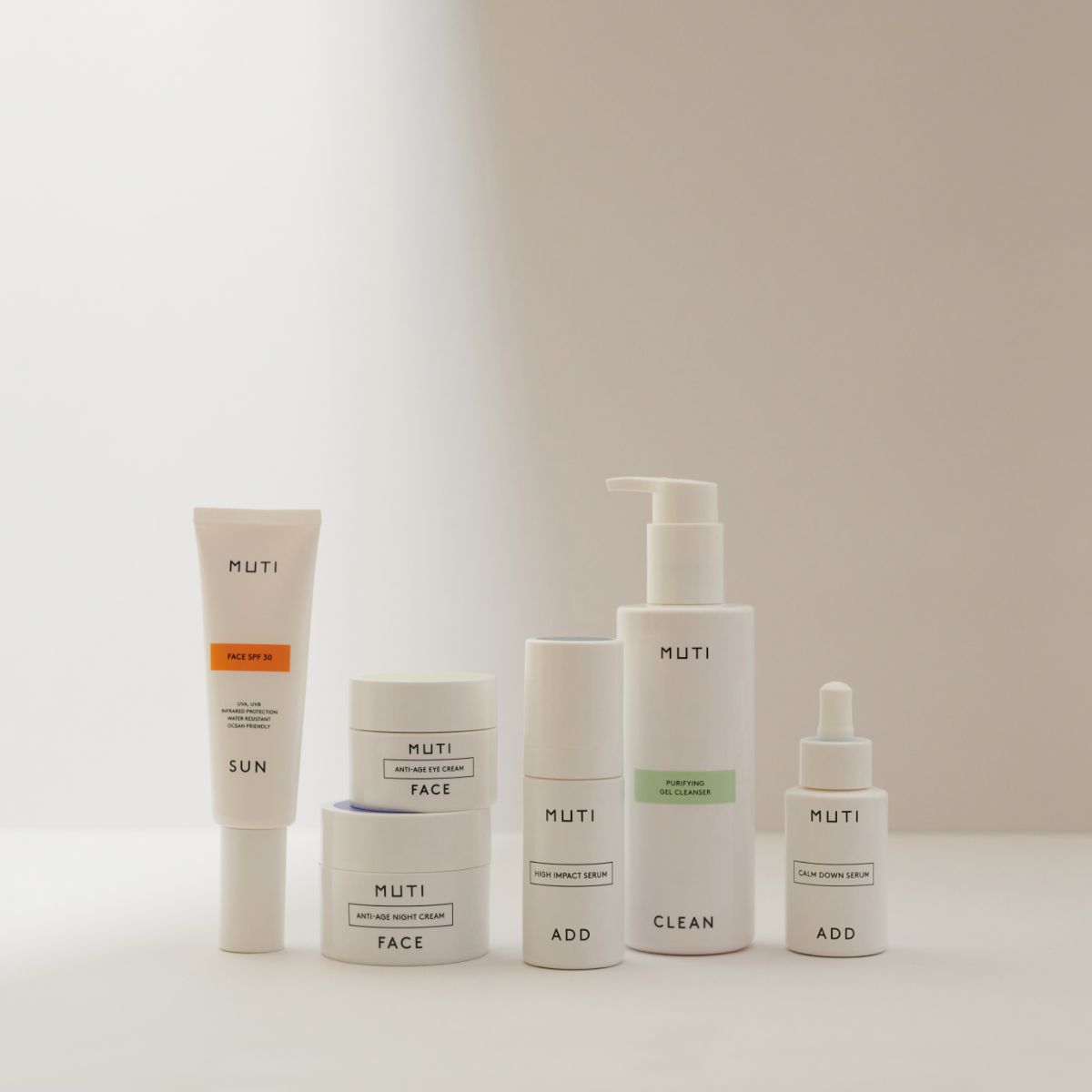 muti fact #3
SUSTAINABLE DURABILITY
MUTI relies on a sustainable product portfolio and doesn't follow every hype. We continue to evolve our products to make them more effective, gentle, and user-friendly. We launch new products when they complement and enhance our beauty routine in a meaningful and lasting way.