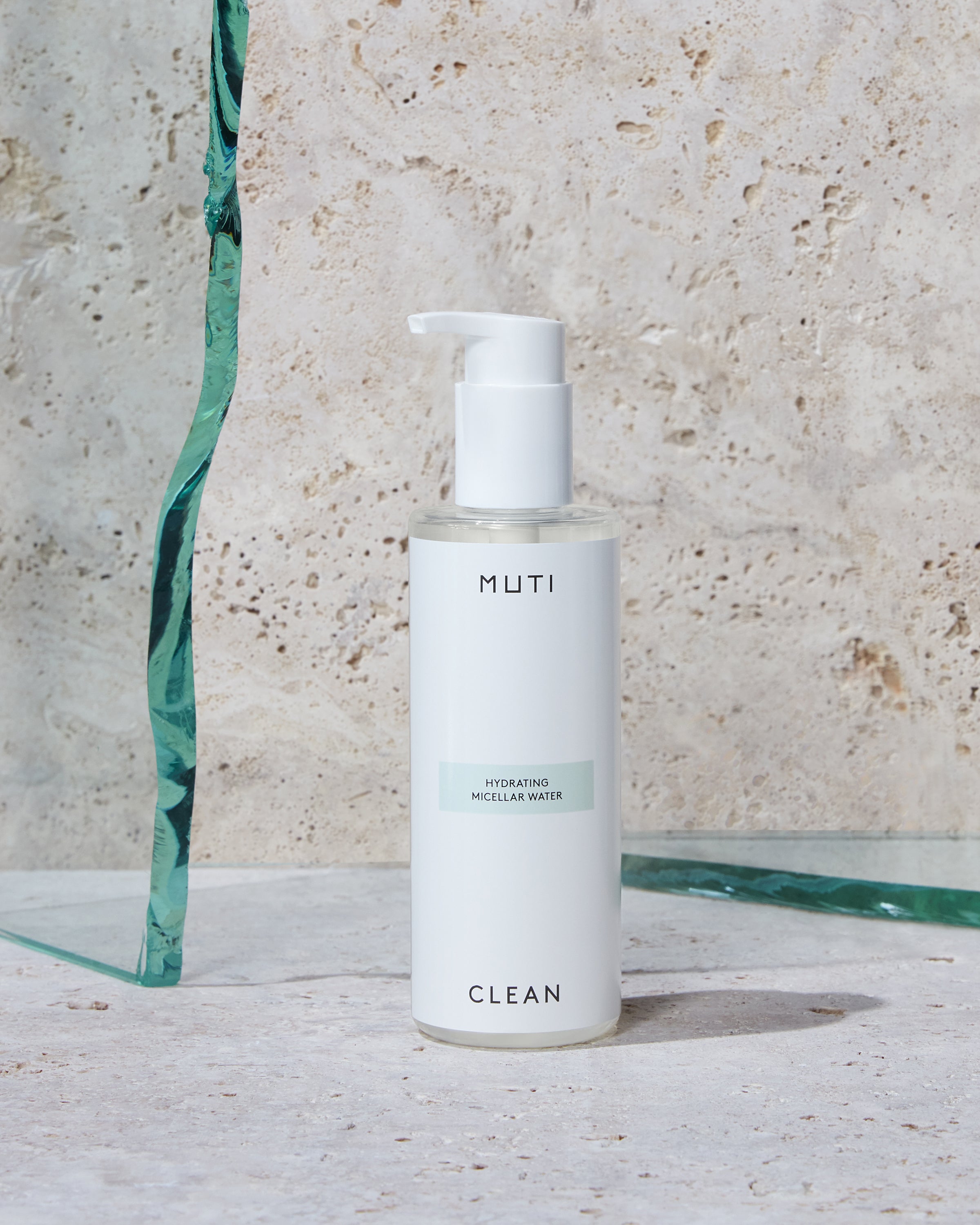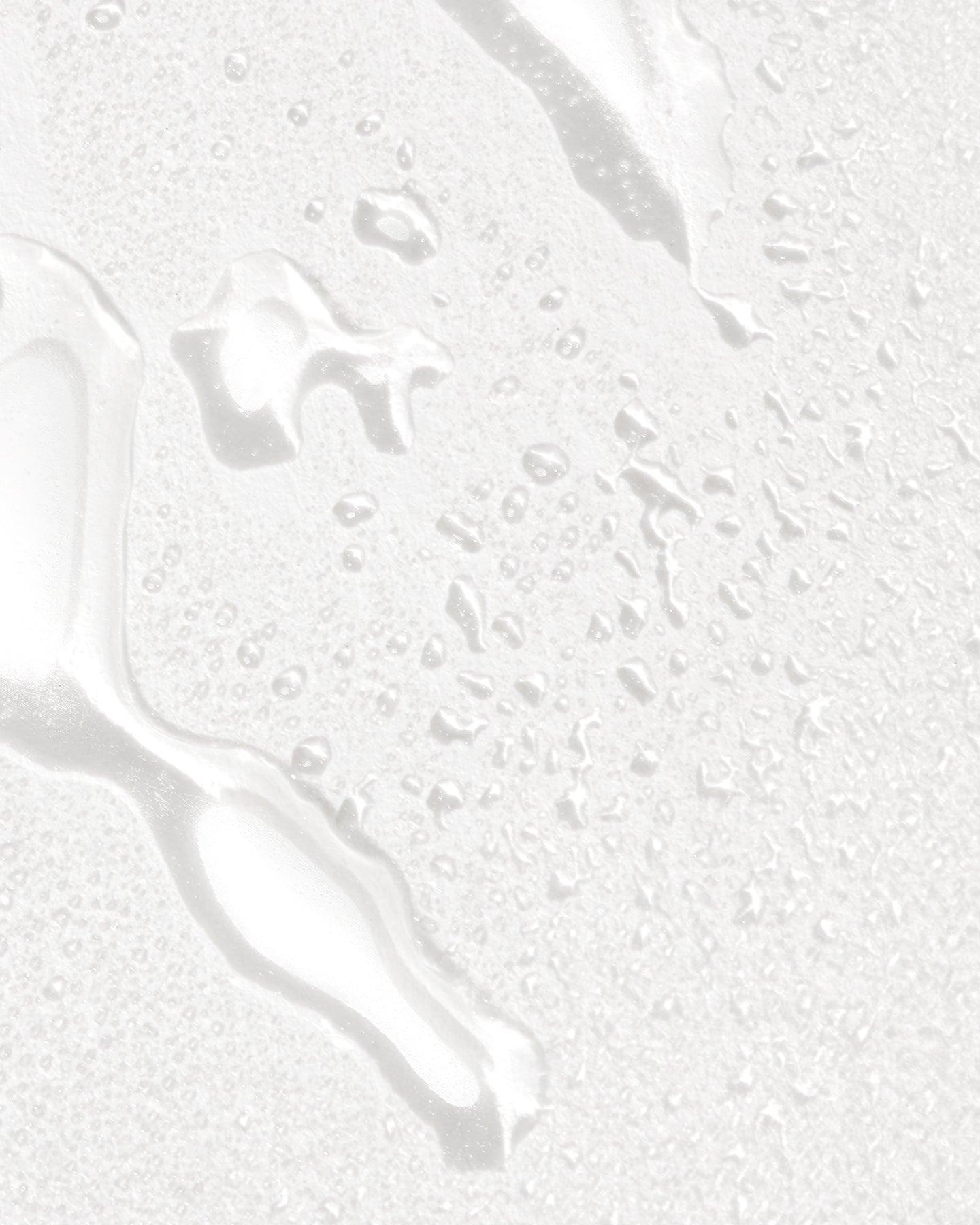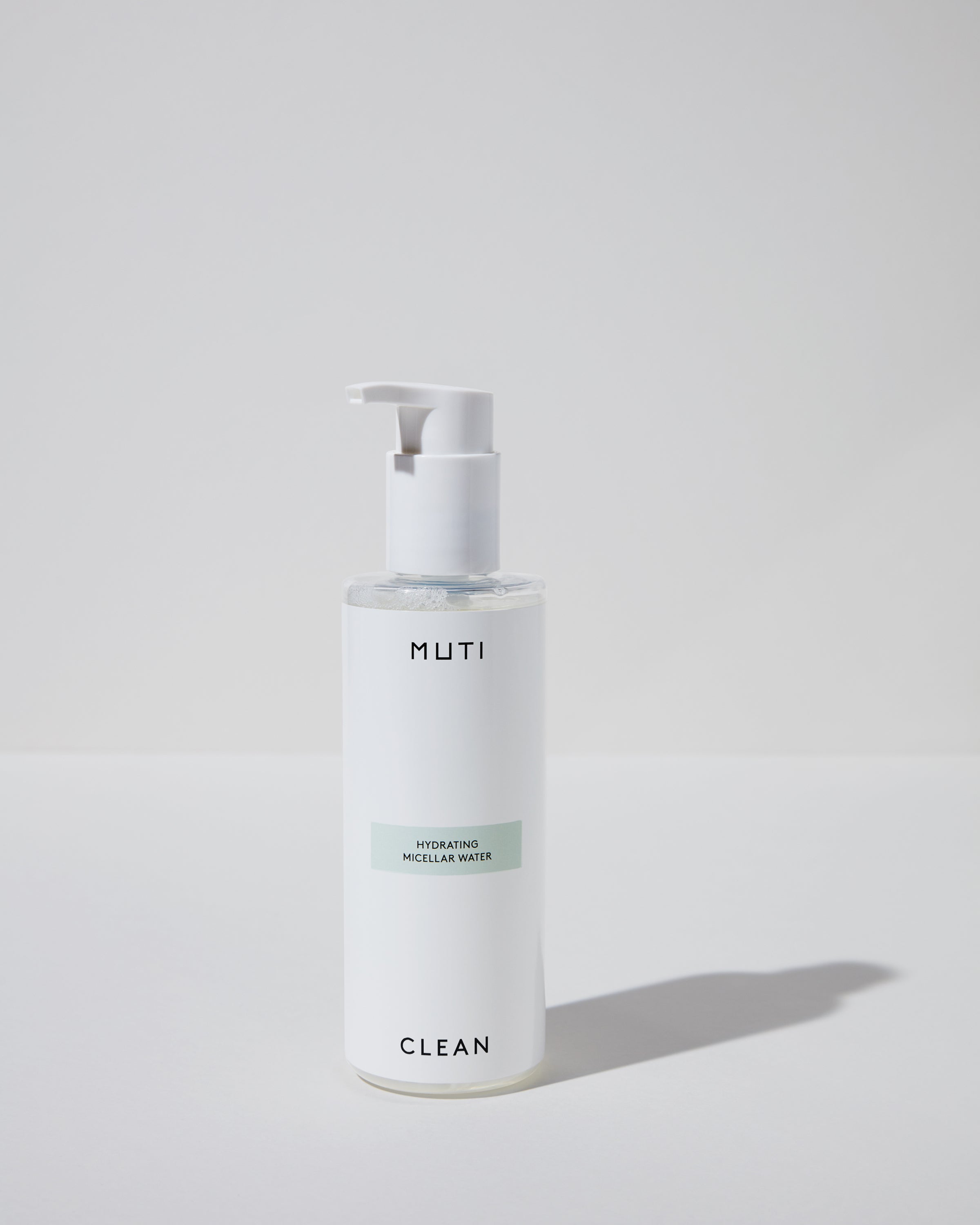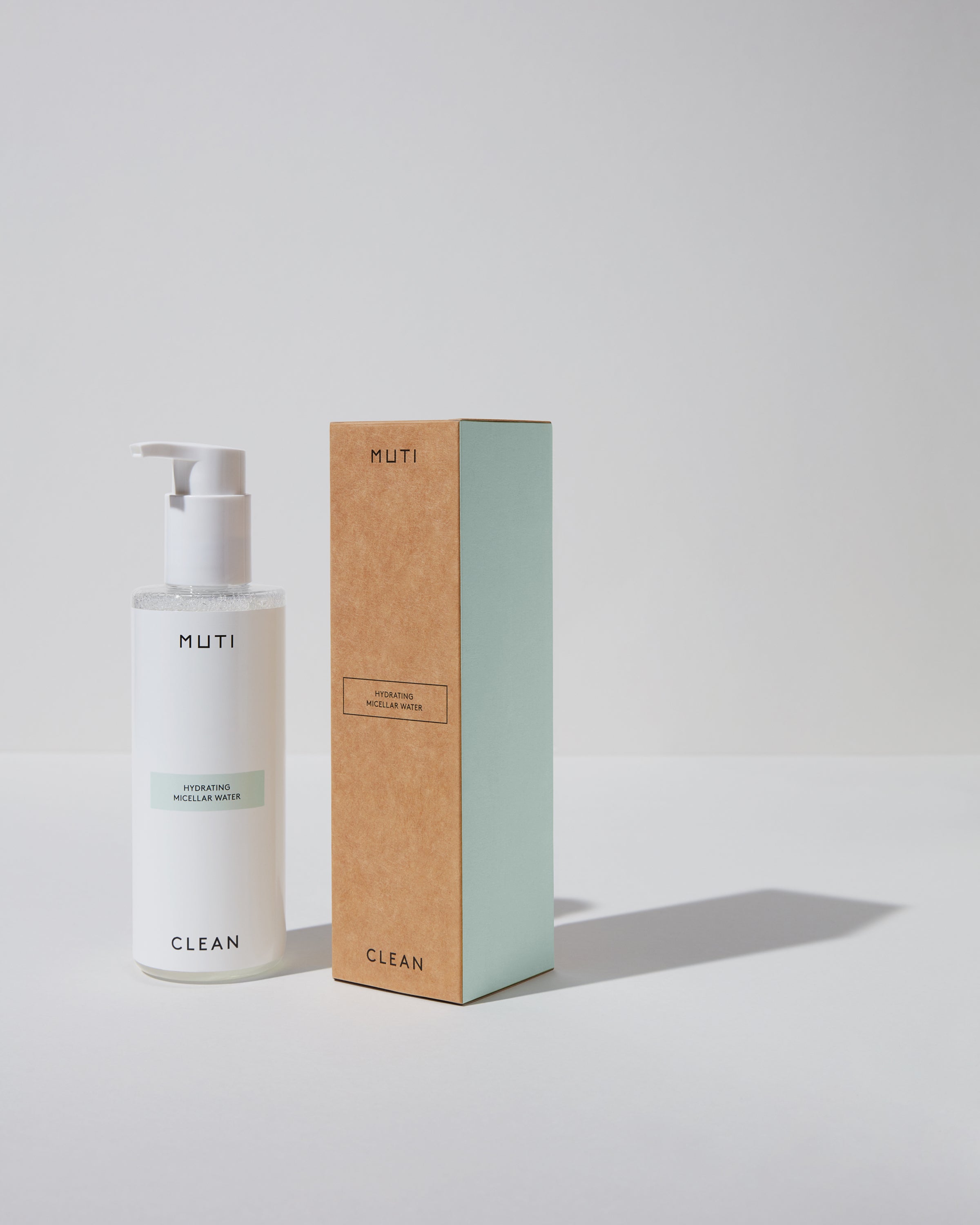 Hydrating Micellar Water
Sale price

29,50 €
Regular price
200 ml
147,50 €/l
Shipping & taxes calculated at checkout Delivery in 1-2 working days

CLEAN BEAUTY
All MUTI products are free from ingredients of animal origin, silicones, mineral oils, parabens, paraffin, PEGs, microplastics, essential oils, drying alcohols, and perfumes.
This moisturising micellar water is a real multitasker. It removes foundation, make-up, lipstick and skin flakes in one step, without leaving a sticky film. This is helped by the MUTI ε-PEPTIDE-COMPLEX®, which also provides the skin with moisture. Soya protein also soothes the skin.
Schnelle Reinigung, Belebung, Feuchtigkeitsdefizit ausgleichen, Schutz des Mikrobioms
Every morning and evening, pump once or twice onto a cleansing pad and stroke gently over the skin. Then rinse the skin thoroughly with water.
BROMELAIN
The anti-inflammatory enzyme from the pineapple gently clarifies the complexion and smooths the skin by removing dead cells.

SOY PROTEIN
Soothes stressed skin.

MUTI ε-PEPTIDE-COMPLEX®
Helps to remove dead skin cells, sebum and make-up. The active enzymes of the complex intensify the cleansing and provide the skin with targeted moisture.
Aqua, Pentylene Glycol, Glycerin, Butylene Glycol, Coco-Glucoside,Glyceryl Oleate, Xylitol, Anhydroxylitol, Xylitylglucoside, Betaine, Sodium PCA, Sodium Lactate, Bisabolol, Citrus Aurantium Amara Flower Extract, PCA, Serine, Alanine, Glycine, Glutamic Acid, Lysine HCL, Threonine, Arginine, Proline, Polyglyceryl-6 Caprylate, Polyglyceryl-4 Caprate, Polyglyceryl-3 Cocoate, Polyglyceryl-6 Ricinoleate, Maltodextrin, Lipase, Subtilisin, Superoxide Dismutase, Sorbitol, Hydrolyzed Soy Protein, Bis (Tripeptide-1) Copper Acetate, Bromelain, Panthenol, Tetradecyl Aminobutyroylvalylaminobutyric Urea Trifluoroacetate, Palmitoyl Tripeptide-5, Palmitoyl Dipeptide-5 Diaminobutyroyl Hydroxythreonine, Ethylbisiminomethylguaiacol Manganese Chloride
Micellar water is one of the absolute favourites among beauty products. This is because these versatile cleansers fit easily into our increasingly complex lives. In one step, they thoroughly remove foundation, make-up and everything else that may have been deposited on the surface of the skin. It couldn't be easier. They do it by using a special technology, which combines microscopic hydrophilic and lipophilic surfactant molecules. These are known as micelles, and they can literally attract and remove both water-soluble and fat-soluble foundation, make-up and dirt particles, without leaving a film.

The HYDRATING MICELLAR WATER works without aggressive surfactants or dehydrating alcohols, but with a new generation of gentle, sugar-based surfactants, which do not have a dehydrating effect. They are therefore also suitable for sensitive skin, as they match the skin's acid mantle with a pH value of 5.4 and to not damage or irritate this protective barrier.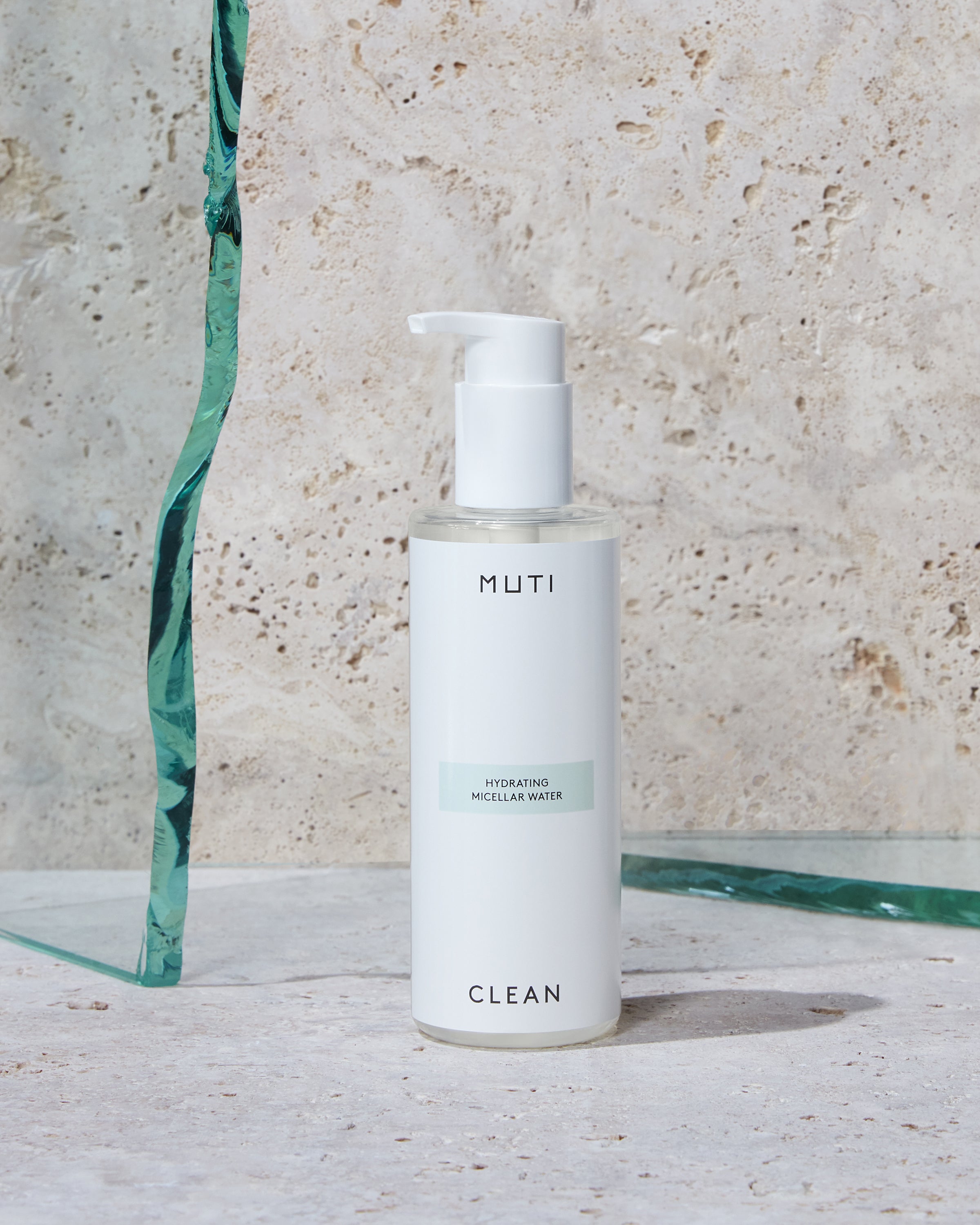 Hydrating Micellar Water
Sale price

29,50 €
Regular price
200 ml
Choose options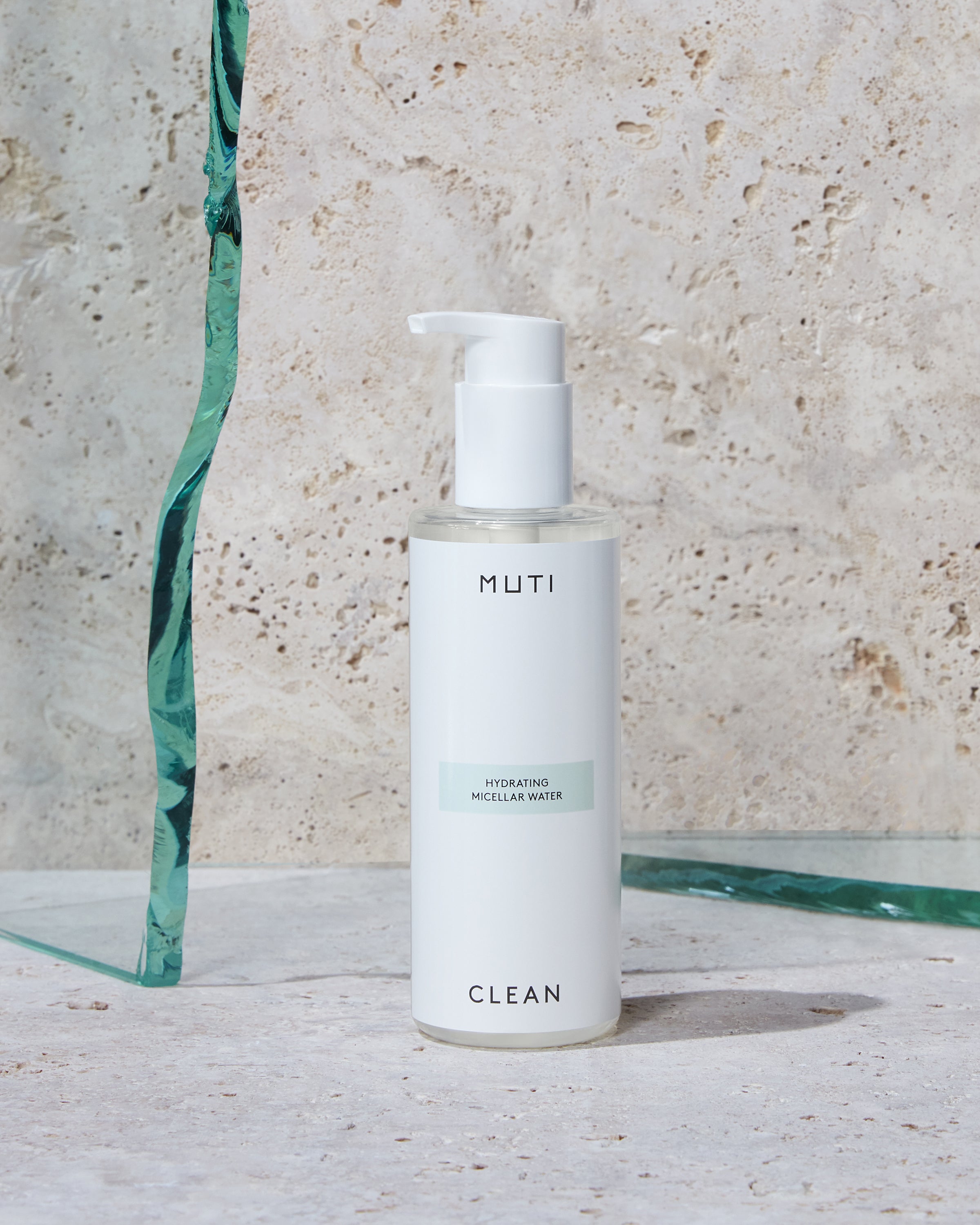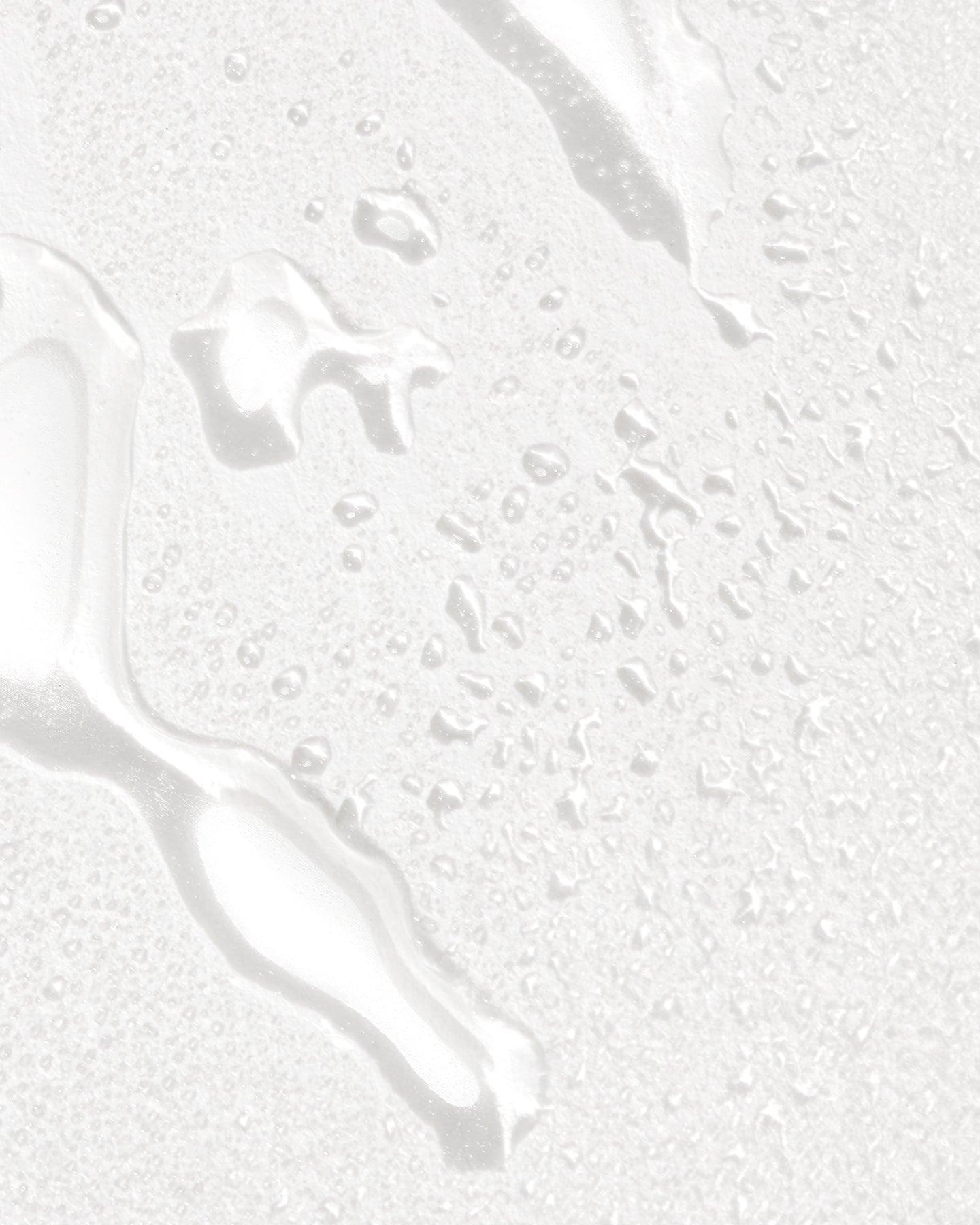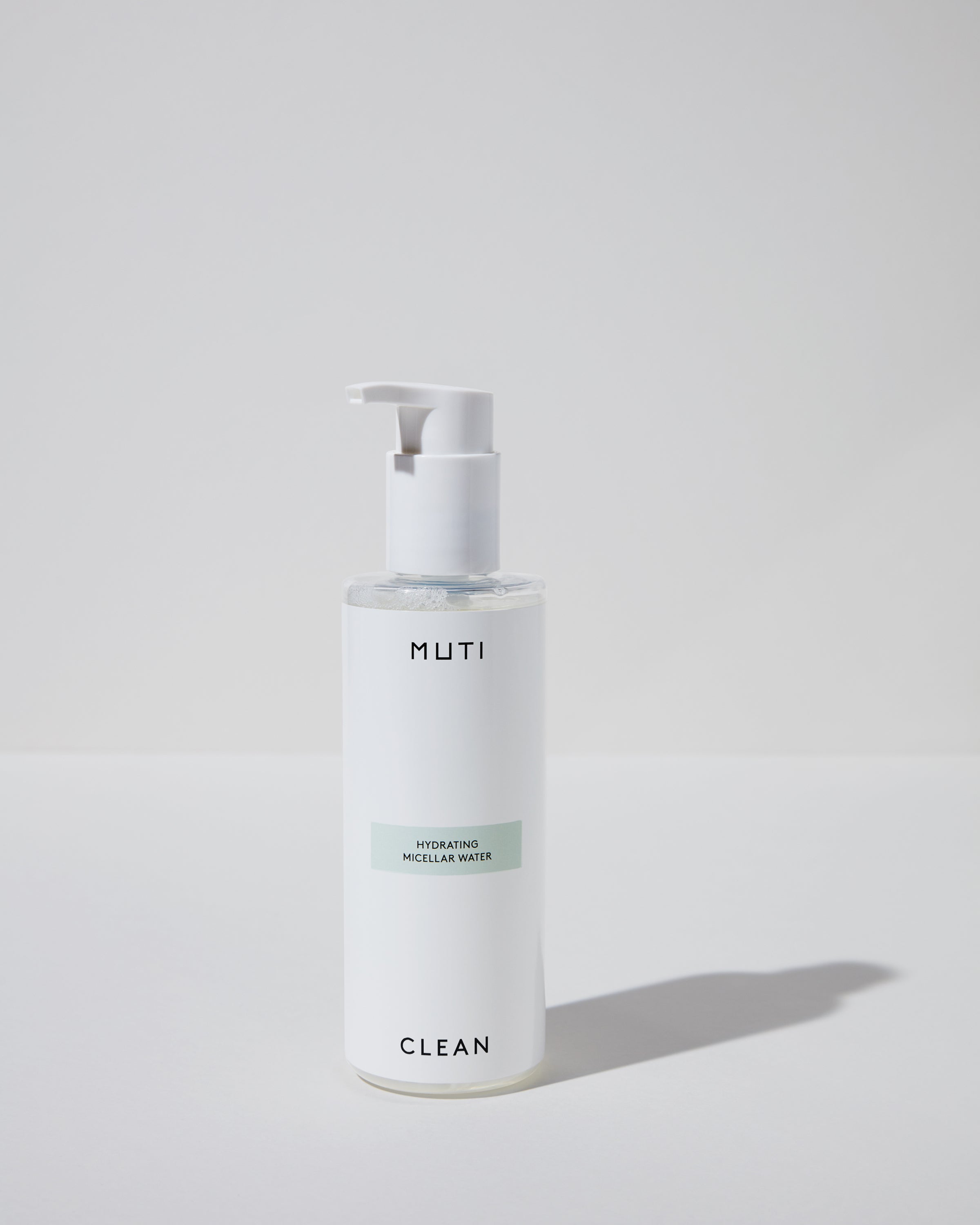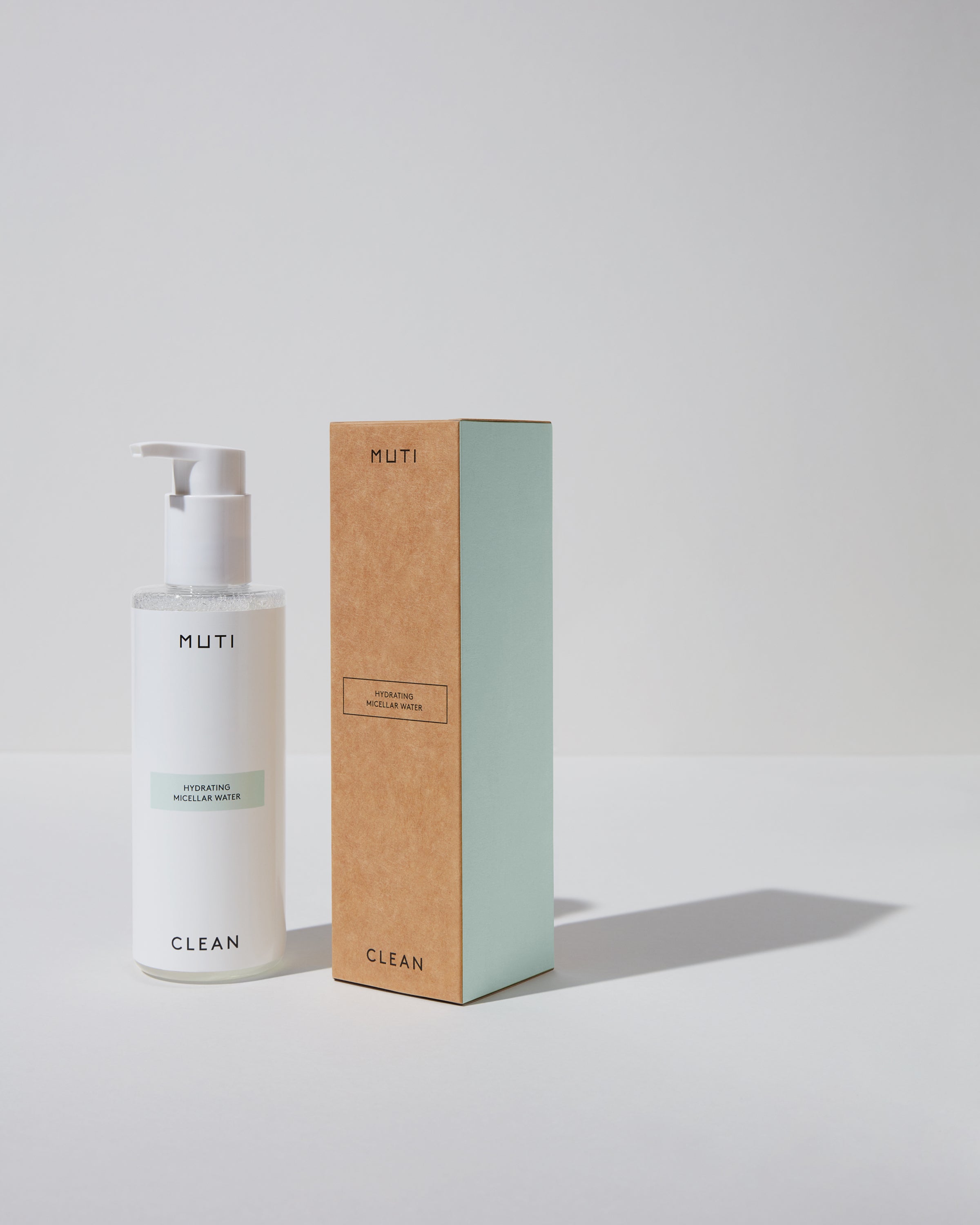 Sale price

29,50 €
Regular price
200 ml
147,50 €/l
Shipping & taxes calculated at checkout Delivery in 1-2 working days
Show details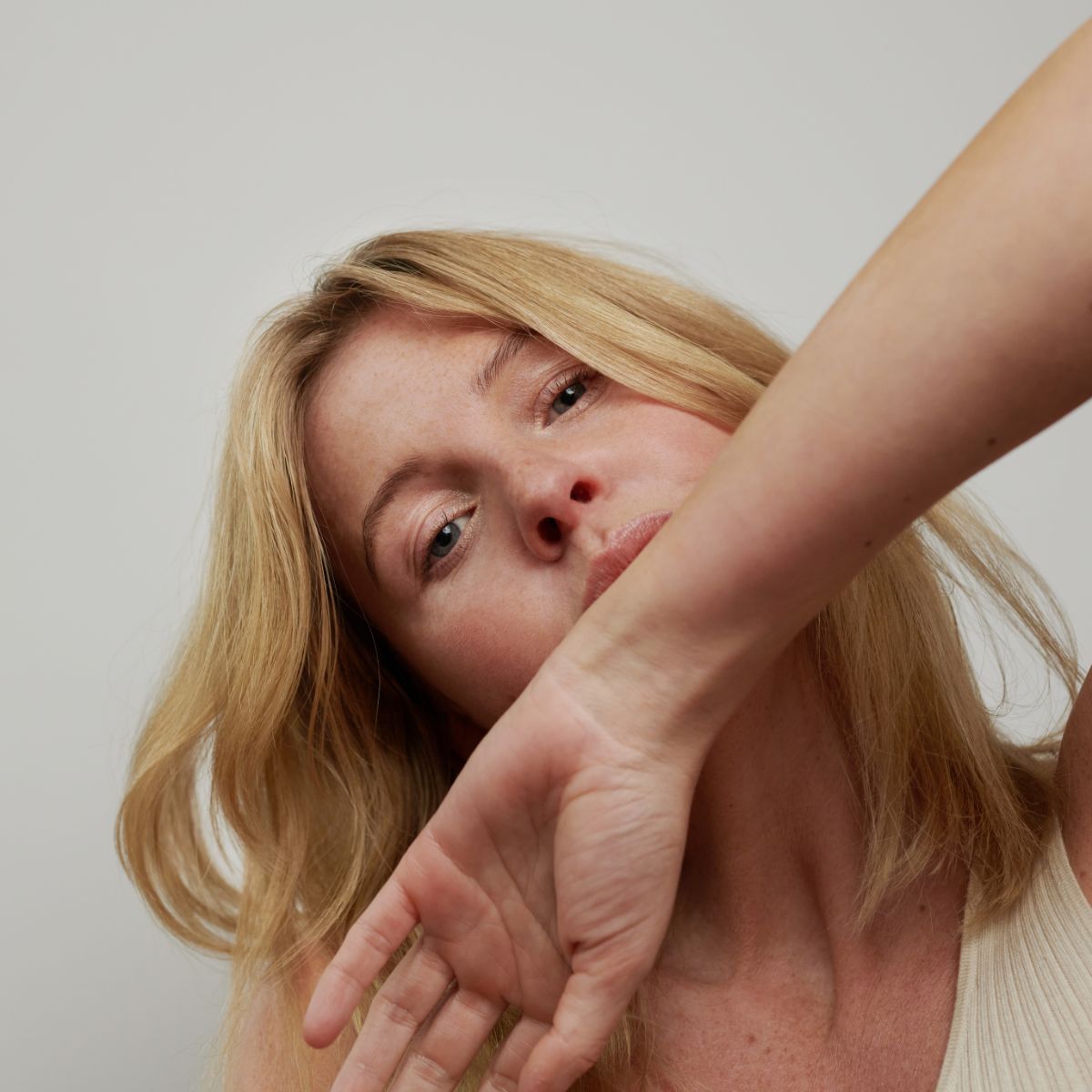 MUTI FACT #1
SKINCARE ESSENTIALS
MUTI simplifies the daily skincare routine by focusing on a few products that are thoughtfully designed to complement each other perfectly. They can be used and combined as needed, regardless of skin type and gender, based on the current skin needs.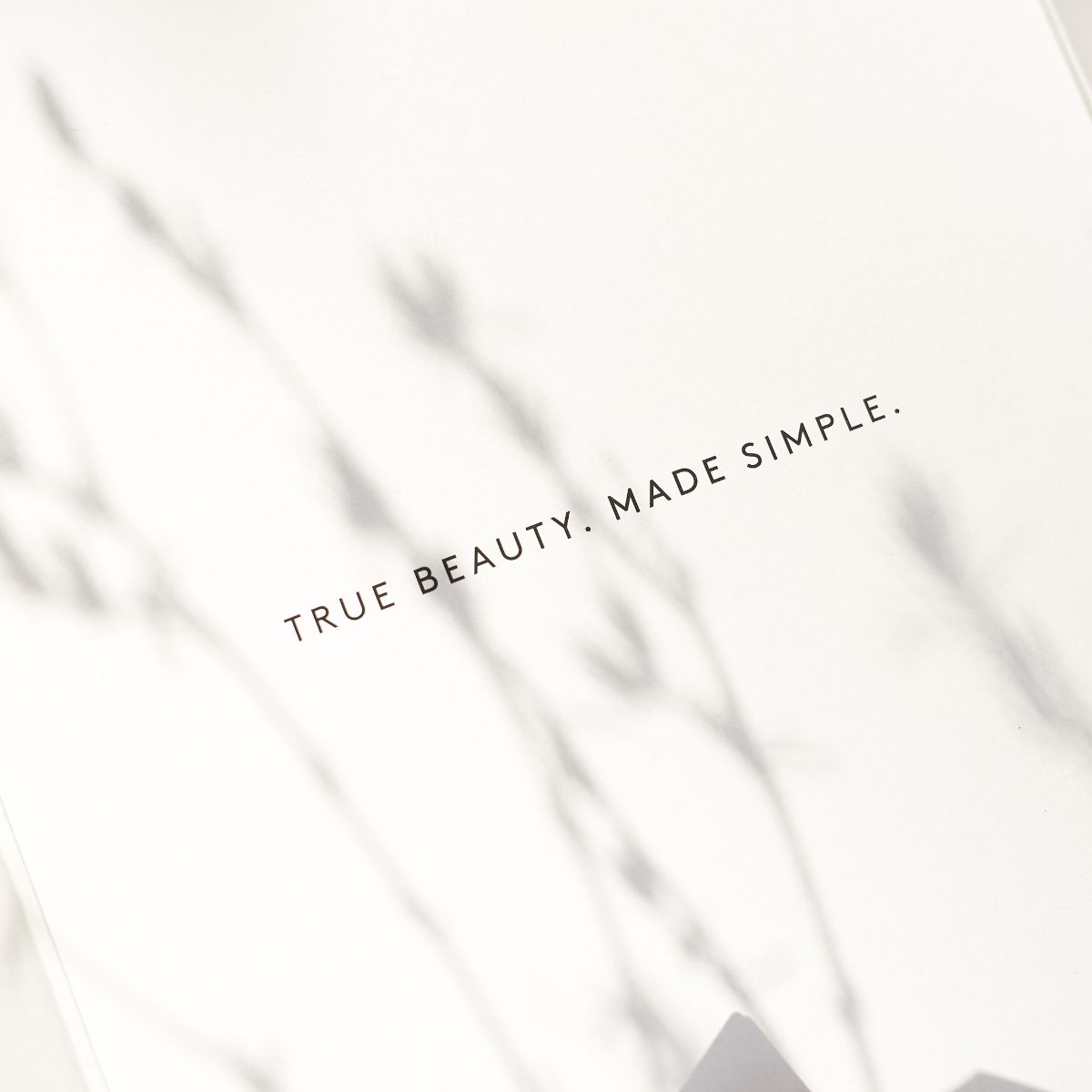 muti fact #2
MAXIMALLY THOUGHT OUT
Our essentials made from natural and synthetically produced ingredients impress with fast-absorbing textures and optimally dosed combinations of active ingredients. Without controversial ingredients, our products are highly effective yet well-tolerated.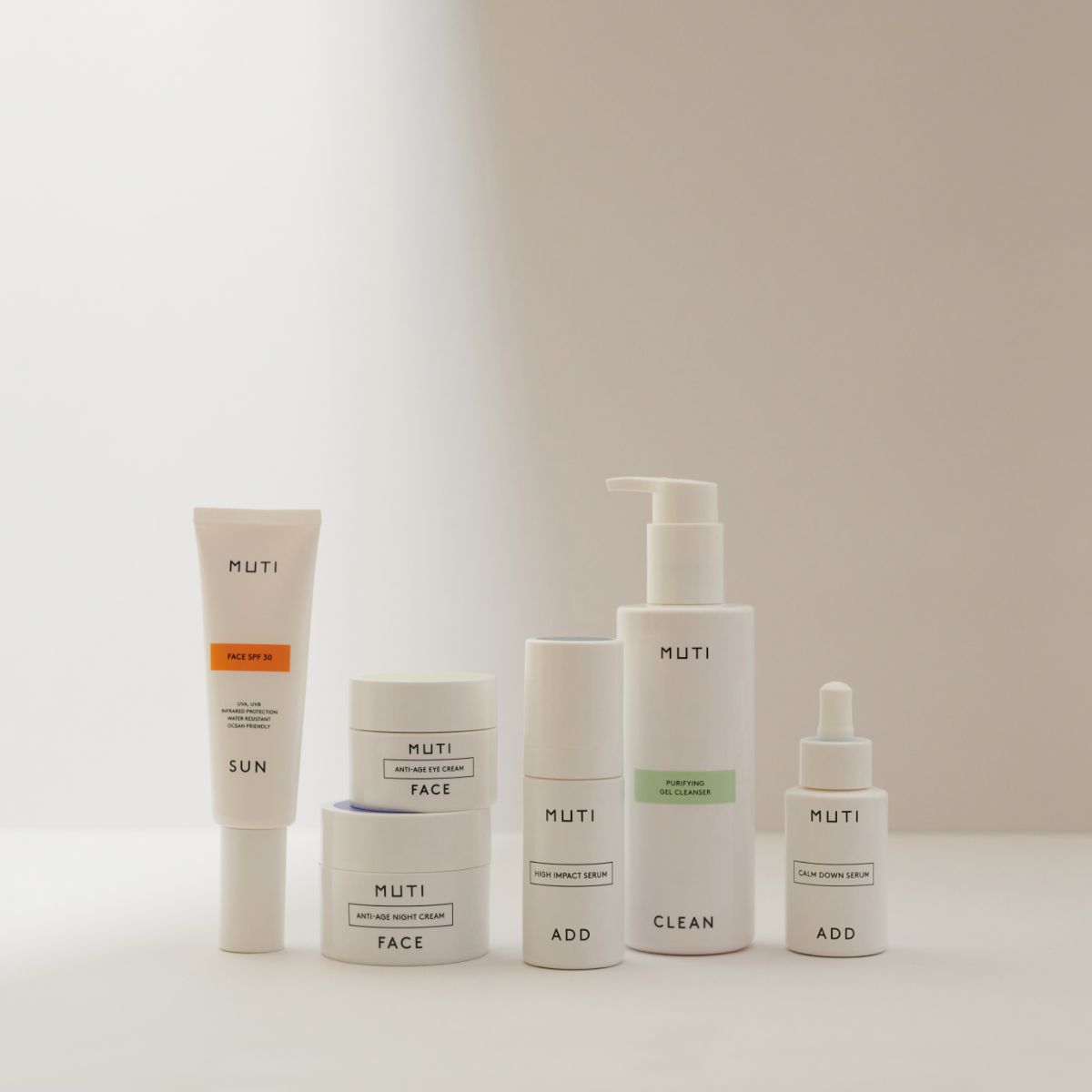 muti fact #3
SUSTAINABLE DURABILITY
MUTI relies on a sustainable product portfolio and doesn't follow every hype. We continue to evolve our products to make them more effective, gentle, and user-friendly. We launch new products when they complement and enhance our beauty routine in a meaningful and lasting way.
FREQUENTLY ASKED QUESTIONS
No. We do not conduct any animal testing, nor do we instruct third parties to do so. According to the EU Cosmetic Regulation, since 2013 it has no longer been permitted in the EU to sell cosmetics, that have been produced with the help of animal testing.
According to regulations, cosmetics must have a minimum shelf life of 30 months when unopened. In accordance with the EU Cosmetic Regulation of 2009, we indicate the shelf life after opening MUTI products using the PAO (Period After Opening) symbol. The number you find within the PAO symbol indicates the number of months your MUTI product remains usable after opening. Typically, MUTI products have a shelf life of six months after opening.
The MUTI products of the FACE line are designed for skin aged 25 and above. From around the mid-twenties, the skin gradually loses moisture, and collagen synthesis slows down. Therefore, it is important to counteract these effects with a smart and lightweight form of anti-aging by supporting the skin externally, including the use of moisturizing agents like fragmented hyaluronic acid.

We do not see the addition of "Anti-Age" before the names of our FACE products as an indication of a traditional anti-aging line exclusively for mature skin. Instead, we advocate for the idea that from a young age, the skin should be cared for and supported to achieve and maintain a healthy and beautiful complexion. We express this intention through the use of the term "Anti-Age" preceding each respective FACE cream.
In all our products, we avoid using filling and effect-imitating substances without actual efficacy, such as mineral oils and silicones. While active ingredients we utilize, such as hyaluronic acid and urea, can minimize fine lines caused by dryness in a short period of time, the sustainable visible effects typically become noticeable after four weeks of initial use when the natural cell turnover process, which takes approximately 28 days, has occurred.
Yes, the majority of MUTI products are suitable for pregnant women. The exception is the ANTI-AGE NACHTCREME PLUS due to the presence of the active ingredient retinol, which should be avoided during pregnancy.
Yes, but be cautious: the term "water-resistant" suggests that a sunscreen product can withstand water contact without any issues. However, this is not the case. In order for sun protection products to be labeled as water-resistant or, colloquially, waterproof, they must maintain 50% of the stated sun protection factor after two sessions of twenty minutes of water exposure.

Since our SUN line meets these criteria, you can stay in the water for a longer period of time compared to non-water-resistant products. However, sweating and towel drying can still affect the effectiveness of the sun protection factor, so we always recommend reapplying the SUN products after these activities.